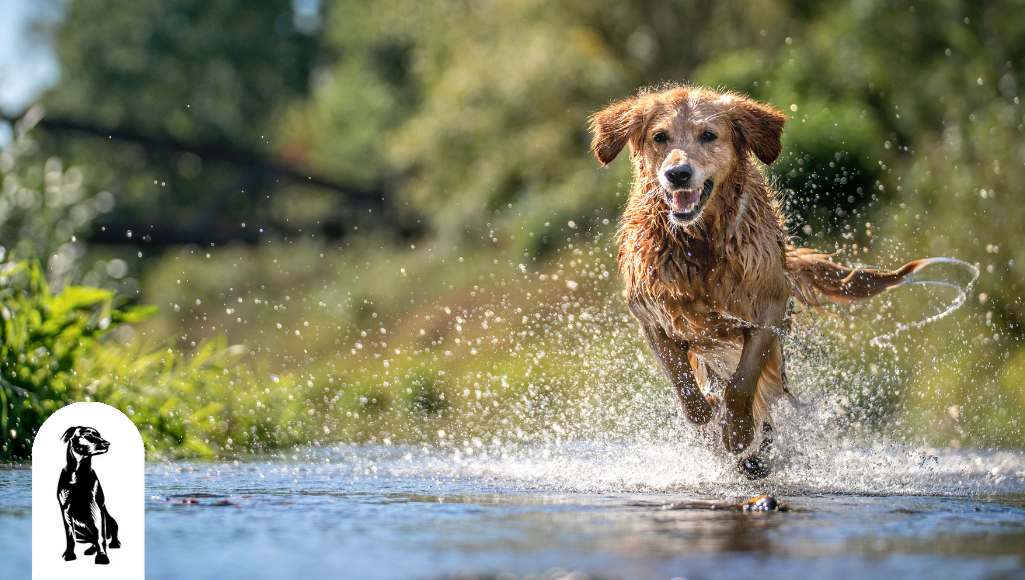 With warmer weather quickly approaching, you and your dog are probably excited to get out and do some dog-friendly activities this summer. 
While snuggling up with your dog over the winter months was a good time, the summer months are here, and your dog is likely ready for some fun adventures with you. Whether it's for a weekend trip or you want to stay home, there are plenty of activities you can do with your furry friend this summer. We've compiled a list of our favorite things to do with our dogs when the sun is shining, so keep reading for some fun ideas!
Take a Hike 
What dog doesn't love a good walk? How about taking that walk to the next level and going for a hike? It could be a small hike that only takes an hour or one that takes all day! Either way, if your dog is active, he or she is sure to love spending time with you while hitting the trails. Just make sure that the hike you choose is dog-friendly. AllTrails has a filter you can use to find hikes in your area that will allow dogs, so you're sure to know before you go. Also, make sure to bring along the doggy bags just in case your furry friend needs to take a bathroom break!
Create an At-Home Water Park 
If your dog loves the water, they're sure to love playing outside in the sprinklers! Or how about a kiddy pool for splashing around in? Your puppy pal can cool off while having tons of fun in the sun, all in the comfort of your own backyard. Try playing fetch in the sprinklers together or invite some friends with dogs over for a puppy party. All the dogs can play in the water while you and your friends enjoy refreshing beverages while keeping an eye on the dogs from your shaded porch! 
Go Camping with Your Pup 
Going on a trip with your furry friend is one of the greatest dog-friendly activities that will help you get in some bonding time! And what's a better way to bond than when you're taking in mother nature and getting a breath of fresh air? 
Before packing up, make sure you do your research on dog-friendly campgrounds so you know you're headed to the right place. Campgrounds usually have policies for dogs, so pick one that suits both you and your pup's needs. KOA provides some great tips for those of us looking to camp:
Keep your dog secure at all times

Watch out for wildlife

Stock the first-aid kit with dog medical supplies 

Keep your pup well hydrated 

Check their paws frequently or invest in some dog booties 

Always clean up after your dog

Make sure your dog has physical dog tags and is microchipped
Hit the Lake or the Beach 
If you're looking for a way to have some fun in the sun, heading to your local beach or lake that is dog-friendly is the perfect place to get some sunshine! Plus, if your dog likes to swim, this is the perfect place! Remember that not every beach is a dog-friendly beach, so do a simple google search beforehand. When taking your dog to the beach, make sure to follow these tips from Animal Planet: 
Follow posted leash laws

Always supervise your dog

Make sure their vaccines are up to date

Puppies under four months should not be brought to the beach as they are still working up their immune system 

Only allow your dog off the leash when you're positive that your pup will come back on command

Constantly offer cool, fresh water to keep your pup hydrated 
Dine Out with Your Dog
You may be surprised to find that your pup is allowed to dine with you at many restaurants that offer patio seating. Nothing says summer like enjoying a meal outside in the evening, so bring your pal along with you! BringFido will allow you to search dog-friendly restaurants in your area so you can find the perfect spot for you to dine. Most of these restaurants will even bring out a water bowl for your dog to drink from!
If heading to a restaurant patio doesn't suit your fancy, may we suggest a picnic in the park? Pack something for you and your pup to enjoy, then reward their good behavior with a post-meal stroll through the park!
What to Watch for When Doing Dog-Friendly Activities in the Summer 
Getting outdoors with your dog is so good for their health and your own! That being said, make sure to watch for any signs of heat exhaustion which can lead to other serious problems. Here are the symptoms:
Excessive panting 

Drooling 

Vomiting 

Uncoordinated movement 

Diarrhea 

Loss of consciousness
To prevent heat exhaustion during dog-friendly activities in the summer, make sure your dog drinks plenty of water and provide them with some shade where they can rest. If you notice any of the above signs, move your dog into a more cool or air-conditioned environment, give them water, and let them rest for the remainder of the day while you keep an eye on them for more or worsening symptoms. It can also help if you drape a cool, wet towel around their neck to aid them in cooling off. If symptoms do not subside, contact your veterinarian immediately. 
Bring Your Dog on Summer Adventures with Plush Paws Products
Ready to start getting outside and do some summer dog-friendly activities? At Plush Paws Products, we create products that keep your dog safe and comfortable when you are on the road together. Whether you and your pup are frequent adventurers or prefer to hang out around town, our seat covers will keep your dog safe while keeping your car clean. With worldwide shipping, all our products are made with you and your dog's interest in mind. Shop our collection of car seat covers today!