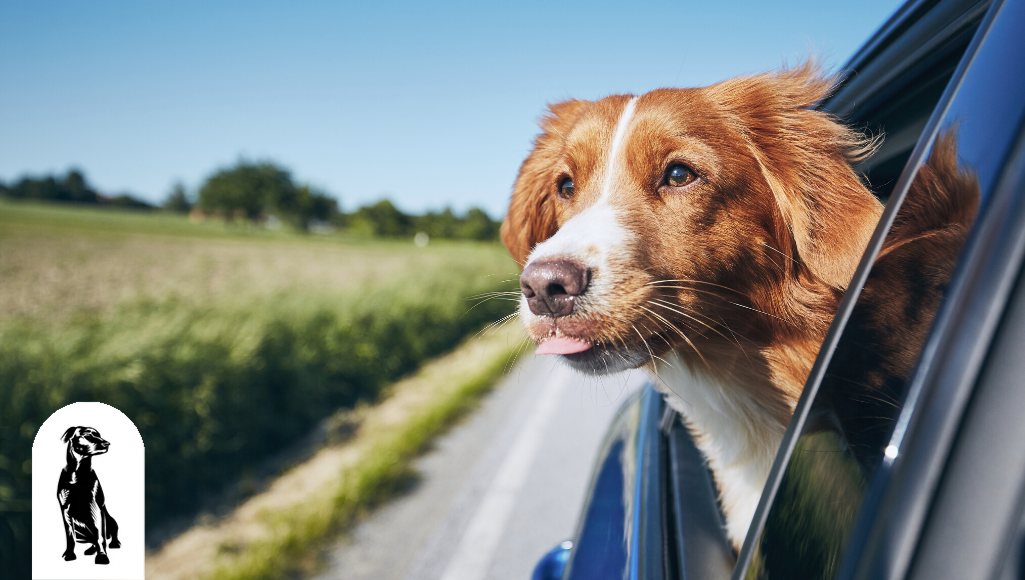 Summer is the perfect time to get out on the road with your fur baby. Whether it's hiking up the mountains, going to the lake, or taking a road trip, your dog is sure to love getting out after being copped up in the house all winter and with Covid19 restrictions. Of course, for a stress-free, fun time, it's essential you have the right accessories. Continue reading to discover the top must-haves in dog care travel accessories.
What Does My Pet Like and What Do I Want?
Before we delve into all the accessories of dog care travel, ask yourself some questions:
What does my dog like at home?

What makes him feel safe? 

What is easiest to take on the road?

What takes as little space as possible?

What accessories will be easier for me?
When going to certain locations, there are accessories you need to have, such as a collar, license, or name tags – if your dog isn't tagged. Think about their favorite blanket or toy. Does he have water toys at home you can bring to the lake or a treat ball when he's been good? Consider all of these questions and the people involved in the trip. Do you have a small dog that would fit perfectly in a small crate or a big dog that may take up a seat by himself? 
14 Top Must-Have Dog Travel Accessories
Without further ado, here are the top 14 dog travel accessories to take with you on your upcoming vacation.
1. Harness
If you've ever taken your 50 lb dog for a walk on just a leash attached to a collar, you know that if he tugs, it tightens against his neck, or if you pull on it, it can cause injuries. Now imagine if you just had a leash on a hike. Yikes. This is why a good-fitting and durable harness is crucial. Used for walking, hiking, or in the car, as you can fit it into a seat belt, which keeps him safe, even in the event of an accident. Look for adjustment points, crash-tested for safety, reflective strips, breathable fabric, and quick attachments to the car seat.
2. Dog Booster Seat
Best suited for your small or toy dogs like a Maltese or toy Poodle, a dog booster seat lets her ride in comfort while on a long road trip. They come in a variety of sizes and shapes to fit your dog and can either be backless or high back form; however, they don't attach to the car seat and are more like carriers with soft bedding. Keep in mind, it straps over a seat, so they will need one of their own.
3. Adjustable Dog Seat Belt
Like the harness mentioned above, an adjustable seat belt allows you to attach it to your belt, but the strap rather than the seat belt itself. It keeps your pup from pacing back and forth and safe from sudden jolts or stops. You can find them in various sizes and lengths to fit your vehicle.
4. Dog bed
This is a controversial subject because dog beds can be rather large and take up needed space when on a road trip. There are different sizes and shapes, of course. For example, a round bed would take up less space than a rectangular one, but if you have a large vehicle, that may not be an issue. If you have kids, though, a large dog bed might not fit. You want them to be comfortable after all and not sit on your lap, which is dangerous. Bring along his favorite blanket and a toy, and he'll feel right at home.
5. Dog Crate
While you may not like traveling with a dog crate in your car, it''s likely the safest place for your doggo. Consider her size and whether you can fit a large crate, or even a small one, with the rest of your cargo. A dog crate does allow your dog to sleep in comfort while being safe, and it enables the rest of the passengers' comfort. (well as much comfort as a car allows) Look for durable and comfortable ones.
6. Dog Carrier Backpack
Just like babies find a certain peace and comfort while being close to a parent's chest, your fur baby may feel the same. This is meant for small and toy dogs; but, when hiking, this is ideal for them when they become too pooped to continue. It allows you to keep them comfortable and not to whine while you enjoy the scenery. You can carry them frontward facing or backward, depending on your preference and the weight of the dog.
7. Spill-Proof Dog Bowl
This is an absolute must while riding in a car. At home, you don't need to be quite as concerned with spilling some dog food or water, but in the car, it's a different story. Ensuring your vehicle stays clean and hygienic is a must for on-the-road travel, so get a spill-proof dog bowl for water. If your pup eats wet food, get one that is surrounded by rubber in the back and sides, so food stays in the bowl. If they eat dry food, it's easy to put some in a regular food bowl.


8. Portable Dog Water Bottle
Better yet, get one of these fancy dog water bottles that act as a bowl at the top, but one you can hold while drinking. You can give it to them in the car, at the lake, or in the mountains. They are easy to use and easier for your pup to drink from while traveling in the car. Since they come in various sizes, you can find one that fits your backpack or vehicle perfectly.
9. Calming Treats
Going on long rides might be hard for your fur baby. They might be anxious or even get car sick. Just like humans get irritated after a long time in a cramped vehicle, so do dogs, so getting them some calming treats may be best for everyone. There are different ones in which to choose, from chewables you can get online, to prescriptions you get from your vet.
10. Chew Toys
Dogs get bored quickly. A dog trapped in a car for long periods might start to complain. If you don't stop for a long time or it's nighttime, a dog might be too anxious to sleep and start acting out. This is the perfect time to get out the chew toys. There are many toys to choose from, depending on your dog's preference. Bringing one from home is always a great idea, but a slow-chewing bone that is just plain without any meat can keep them busy. It helps with anxiety, as well. Just ensure you stop often enough to allow them outside for fresh air and to go potty.
11. Portable Air Conditioner
Okay, you have A/C in the car, but if your pup is in the back and the kids have turned it towards them, they may not be getting enough airt. Being overheated can lead to several adverse effects like whining, panting, or even getting sick. Find one that is small enough to plug into the car and can be next to them. It allows them comfort and calms them too.
12. Cooling Pads
These are perfect for a fur baby in a crate when it's scorching outside, and the A/C can't reach them very well. This is a cheap solution that can make your dog happy and content. Not only that, but it's great for in the mountains where water isn't nearby or at a park. Find one that fits your car and one you can roll up easily for storage.


13. Portable Vacuum Cleaner
This one is for you. Dogs are messy, and sometimes, accidents happen, so a car vac protects your car from all the debris he can leave behind. Dirt and food can be cleaned up quickly and efficiently, not to mention the fur he sheds all over and paw marks from a dirt trail or a muddy area. Keep one handy at all times, not just on car trips.
14. Invest in Car Seat Covers from Plush Paws
We left the last one for the best. For the ultimate car protection, consider seat covers that capture messes and dander. With our products, you can extract the covers and wash them. Visit our store to see the various sizes, textures, and colors to match your vehicle perfectly, and enjoy your summer vacation!