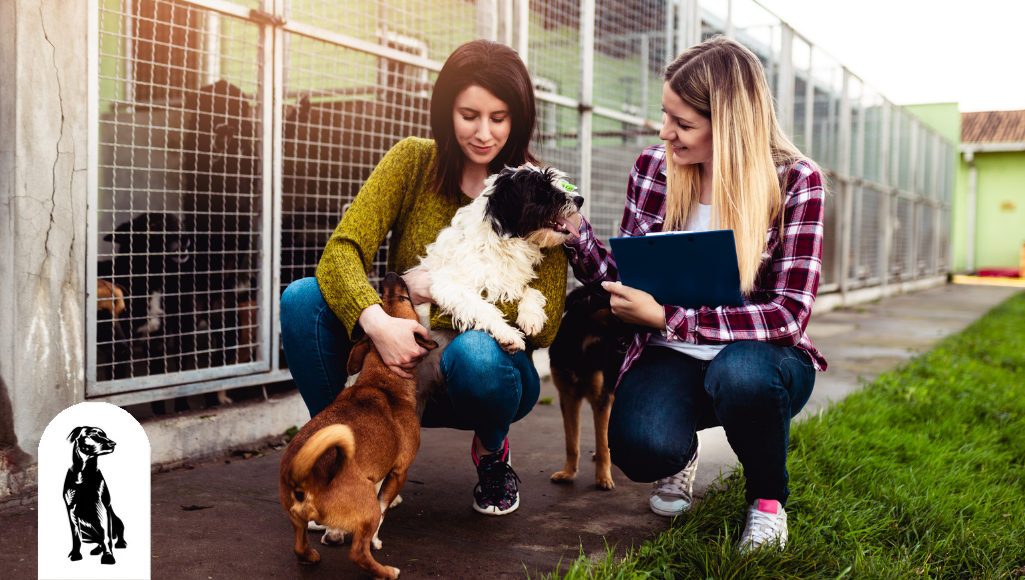 Adopting a rescue dog is the best way to get a new companion while doing some good in the world, but you might have some questions beforehand. 
Getting a dog from your local pound or a non-profit rescue gives you the perfect opportunity to open your home and heart to a new member of your family. But there are still a lot of things to be prepared for. For many rescue dogs, they just need proper care, love, and training, but given their unknown background, many people might stray away from adopting a rescue pup. Today, we're going to talk about why rescues are great dogs and how you can prepare to bring one into your home. Keep reading to learn more. 
Are You Ready for Adopting a Rescue Dog?
Quite a few myths are floating around about rescue and shelter dogs, such as they were given up because there is something wrong with them or that you have no idea what kind of dog you're getting if you don't go through a breeder. Well, like we said, those are complete myths. As for the first one, dogs are released to shelters for many reasons. Some owners might have to rehome due to inability to care for the dog, or the expense was too high for the owner, or that their housing situation just simply does not accommodate dogs. Additionally, while most rescues can't legally tell you what type of dog they are at first, DNA tests can be conducted to give you the animal's genetic information. So, those myths you've heard about rescue animals? Forget everything you've heard! 
Are you interested in adopting a rescue dog now? Here are a few things you should know before heading to your local animal rescue:
Do your research on breed characteristics to when you get there; you know what to expect.

Know

what you're looking for in a dog

before picking one out (i.e., you don't want a border collie if you want a dog with low energy) 

Pick a dog that is comfortable with you 

Ask the shelter if you can bring it outside for some playtime before you make a final decision 

If applicable, bring your family members and other dogs with you so that you can see how everyone gets along with one another
Preparing for Your Adopted Rescue Dog
Before your pet adoption, the most important thing is to get your house ready to welcome home your new four-legged friend. Ensure you have gathered all the correct supplies beforehand so that they can easily settle into their routine when they come home. Here's a list of things they will need according to the Humane Society: 
Collar

Leash

Food and water bowls 

Dog food (

here's what to look for

) 

Pet gate or crate 

Toys 

Training treats 

Grooming supplies 

Potty training pads

Carpet and floor cleaner specialized for pet accidents

Dog bed 
Other than gathering the proper supplies, getting your home prepared is essential. Think of it like baby-proofing your home, but for a dog. So instead of installing special locks on your cabinets, you should stow away items that you don't want your new dog to get into, especially ones that could be harmful to their health. Here are a few things you should make sure are not accessible to even the most curious of pups: 
Loose wires 

Medicines

Cleaning solutions 

Houseplants and garden

plants that can be toxic to dogs

 

Loose, easy to swallow items 

Children's toys 

Socks and shoes (and other clothing items)
One of the last things you can do before bringing your dog home is to create a schedule for them. If you have a family or you're sharing your dog with a partner, make sure that you have determined who is in charge of feeding, walking, and training. You might also want to determine what kinds of training are most important to focus on within the first few weeks, so it doesn't confuse the dog if multiple people are training together.
The First Few Days 
After adopting a rescue dog, be prepared to spend a lot of time with them the first few days. They will need more attention as they're getting used to their new environment and with training. Here are some tips you can use the first few days to help them adjust: 
Designate a safe space for them to relax (this might be their crate or a comfy dog bed) 

Show them around the home on a leash before letting them explore themselves 

Show them where their food and water is 

Designate their bathroom space and reward them when they use it correctly 

Supervise interactions between other pets and children 

Begin training immediately

Go to the vet for a routine exam, to get or update their microchip, and get their vaccines up to date if needed

Give your pup time to adjust by learning a balance between supervision and alone time

Keep them on a schedule for feeding, walking, and playtime 
Training Tips for Your Rescue Dog
Start fresh

- Even if your new pup has been trained, keep working with them as if they haven't been trained in the past. Since they are in a new environment, they might need a refresher.

Socialization

- You must train your new pup how to behave around others. Practice socialization when taking them for a leashed walk in the neighborhood or in a park where they can meet new people and animals. Make sure every new interaction is supervised.

Set boundaries

- While you may be tempted to let your dog do its own thing for a while since they're getting used to their new home, you mustn't coddle them. Instead, use the training and

discipline tactics

that you would in any other situation.
Welcome Your New Pup With Plush Paws Products
At Plush Paws, we are all about the health and wellness of your new furry four-legged friend, especially right after adopting a rescue dog. That's why we create products that both your and your dog will love! Check out our huge line of car seat covers that can help protect both your car seats and your pup. You can also shop our line of health products, specially created for keeping your dog happy and healthy! We're passionate about all dogs, where they come from; that's why we ship worldwide and have products that are suitable for every size and breed of dog. Shop Plush Paws Products today!