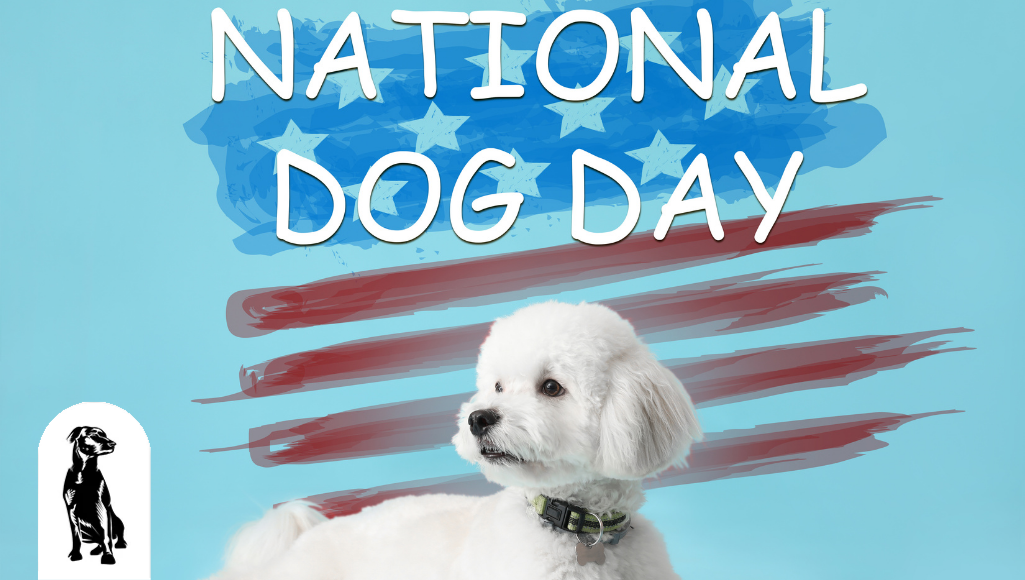 On August 26, we'll celebrate dogs of all breeds. Whether pure or mixed breed, we celebrate National Dog Day to thank our dogs for being great pets.
What Is National Dog Day?
National Dog Day started to raise awareness of thousands of dogs that need to be helped and rescued. It also encourages the appreciation of family and working dogs like service dogs, bomb dogs, and law enforcement dogs.
National Dog Day Foundation created this event to promote rescue dogs' adoption and support local pet shelters. Since 2004, the foundation has saved more than 10,000 dogs. Today, the celebration of this day has turned into an internationally known holiday, spreading across the globe with countries such as the UK, Australia, New Zealand, Spain, and Canada celebrating the event on the same day.
There are several ways to celebrate this day. Some people prefer spending time with their pets or buy them new toys. Others take advantage of this day to volunteer for dog welfare organizations. Whether you have plans or not, keep reading to discover fun ways to get involved on this upcoming date!
#1 Spoil Them with Attention
Take this opportunity to give your pup a lot of undivided love and attention. Play with them, snuggle, explore or even nap together. Make this day all about them! Need to make a coffee or food run? Consider bringing your dog along for a puppacino or another dog-friendly treat and a ride in the car. There are quite a few fast-food restaurant chains that will make a little something for your pup if you just ask! On this fun holiday, give your dog a day full of love, treats, and adventure!
#2 Throw a Puppy Party
Consider hosting a party for all your friends and their pups! Your pet will get to play with all their pet friends while you watch and socialize with your human friends. Since it will still be summer, consider setting up a  doggy "water-park" for your furry friends with a giant sprinkler or kiddie pool; that way, your party is sure to make a splash!
While your pups play, you and your human friends can have a relaxing day in the shade. Enjoy sipping some refreshing beverages, munching on snacks, and catching up. After all, your pups are going to want to play all day long!
#3 Give them a Cake
Dog cakes are pastries with dog-friendly ingredients. You can make your own cakes, and the best ingredients for such are pumpkin, potato, oat, sweet potato, or rice. Unlike human cakes, dog cakes don't need to have sugar in them, so no need to include that! Check out our blog on dog treat recipes for a cake recipe and other homemade treats your little buddy will love! 
If you're not much of a baker, tons of specialty dog bakeries sell cakes or slices of cake specially made for man's (and woman's!) best friend.
#4 Take them out on an Adventure
What dog doesn't love going out into the great outdoors for an adventure? Consider going on a hike, hitting the beach, or head out on an overnight camping trip. There's no doubt that being outside exploring new places is the perfect way to spend the day (or weekend!) with your four-legged friend.
#5 Snap Selfies Together
Get you and your dog to dress up and post selfies together. You can DIY a costume or two for your dog and take plenty of adorable pictures. Or maybe you just want some photos with your dog to commemorate the day and post on your social feeds; just don't forget the hashtag #nationaldogday so your picture can be featured among all your fellow dog-lovers. 
#6 Give Your Dog a Spa Day
Here's one creative yet relaxing way to celebrate your National Dog Day, treat them to a spa day! Start with a bit of exercise to get some of your dog's energy out. Then you can bathe and groom them and even give them a pedicure and massage! Go the extra mile by turning on some soothing sounds and defusing relaxing essential oils into the air.
#7 Adopt a Dog from a Shelter
Maybe you don't have a dog or are looking for another one this National Dog Day. If you're in search of a dog, there's no better place to find one than an animal shelter near you. Many animal shelters are city-run across the country. There are also non-profit organizations that take in rescue dogs, like the Humane Society or the Best Friends Animal Society. There are plenty of dogs waiting to find their forever homes, so on August 26th, head to a shelter to pick out your new best friend fur-ever!
#8 Take Toys to a Shelter or Volunteer Your Time 
Maybe you're not currently on the search to take in a dog, and that's okay! Plenty of shelters need extra toys, supplies, and food to be donated. Or you can always volunteer your time! Call your local shelter or a pet non-profit organization to see what you can do to make a difference. 
Another thing to note is that shelters are often looking for volunteers to foster dogs. Celebrate the holiday by signing up to foster dogs for short periods of time through organizations online and through your local shelter. During this time, you'll be responsible for keeping them healthy and working with them on training and manners. By doing this kind of act of service for a dog, you'll help them find homes and families that will love and cherish them!
Celebrate with Plush Paws Products 
Plush Paws Products wants to celebrate with you! We have
car seat covers
that will help your pets stay comfortable as you go from activity to activity this National Dog Day. We also have a line of
health products
that will help you keep your furry friend healthier than ever. We ship worldwide, so check out our online store today!