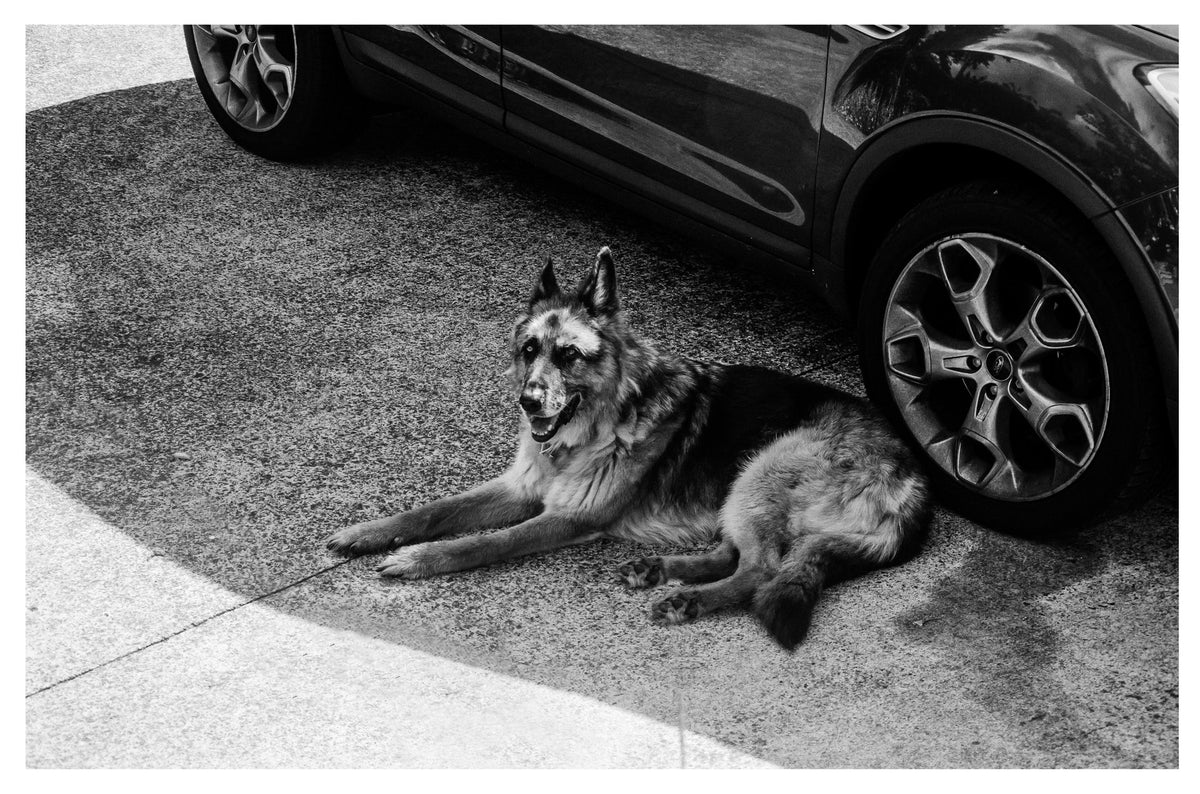 Getting your dog out on a long car trip is not as simple as opening the door and let them jump in. Make sure that your dog is road-ready with this comprehensive tips.


If It's His First Time

Some people think that dogs are acclimated to car rides. But the truth is it is a stressful and a scary experience for them. As a result, they tend to whine or bark the entire time or worse become car sick. Your dog's first time could be a traumatizing experience if you haven't trained your dog for car rides.

Here are some tips to help your dog get used to riding in the car:


If he's a puppy, take them to car rides right away. Getting them on car rides early makes it easier for them to be acclimated on car rides. 
If they're old, patience is the key. Start by getting them be familiar with your car. Don't let them in, but give them an idea that car rides are fun. When he starts to get in on their own, that's the time to take them on short trips. A trip around the block is a good start then increase the distance little by little. 
During the ride, give them a couple of treats to reward them for doing a good job. Also, bring along their favorite toy and drive them to places they would enjoy. 
Keep the rides short and positive. A negative association with car rides are places or experiences that make your dog feel unpleasant. For example, if he has experienced motion sickness in the past or has been in the car for too long.

If He Has Gone to A Few Trips
Visit your veterinarian. The first step in preparing for a road trip is to make sure that your furry friend is healthy enough to take the trip. This shouldn't be a problem if you take regular checkups but if not, do the following: 
Make an appointment with the vet weeks before the trip. 
Make sure that your dog is up to date on the vaccinations. This is very important when you are traveling on areas where canine sickness is common. 
If there are any outstanding issues, make sure to seek treatment immediately. This could be fleas or even car sickness. 


Things to Pack

After you get them prepared for a long car ride the next step is to have a list of things you need to bring on the ride. Here are some of them:


First Aid Kit
Proof of vaccination, pet insurance, and medical certificate
Motion sickness medication or sedatives. 
Any medications that your dog might be taking.
Your dog's water bowl or water drinker.
Waste bags
Treats
Toys
Blanket, bed or pad for sleeping
Flea and tick control
Pet Crate

The list is exhaustive, but these are the essentials are the things you need to bring to have a safe trip.


Training Preparation

Before taking them on long rides, you have to make sure that your dog is trained and is behaved. 
Make sure that he can walk on a leash without pulling. 
Doesn't jump on people they meet. 
Doesn't growl or bark when they see other dogs. 
Can wait to get out of the car until you said so.
Can come back to you immediately on command. 

These things are important to you and your dog's safety so work on these before attempting to go out with them.

Medicines and Vaccines

Weeks before traveling with your dog, make sure that they are up to date on the vaccines. Ensure that you have a hard copy of these records. It will also be a good idea to get a health certificate from your vet as some states may need it.

Do A Test Run

If you're planning on a 10-hour long ride but he hasn't been on long car trips make sure to train them until they get used to it. As five-hour ride would be a great start, then increase it hour by hour until you know he's ready.


Securing Your Pet In The Car

Just as you need a seat belt in case of an accident, your dog needs a way to be secured in the car. Driving with a loose dog is risky and distracting. Here are some of the ways to secure your pet in the car:


Harness

A harness is like a seatbelt in your car. The harness is designed to use existing seat belts to secure your dog. These harnesses are designed to protect your dog from an impact.

One disadvantage of a harness is that your car seats won't be protected. Your dog's drools, claw marks and can't even protect it from getting wet. And you don't want to get your seats wet.

Use an old bed sheet or an old towel can help protect it from scratches, but not from water damage. The best option is to use a car seat cover - Plush Paws Products Pet Seat Cover. This is a great solution because it provides full coverage to your car seats. The hammock completely covers the back of your car. Which means that floor, the backs, and the front seats are all protected. This makes cleanup a breeze as you need to take the cover off.

Crate
Another option for securing them in the car is a crate. There are a wide variety of crates in the market that are designed to transport dogs in cars. You can secure the crate at the back of the seat with a seatbelt or luggage straps. What's great about crates is that your dog stays in one place.

Even if you don't want to crate your dog, make sure to have a crate on every trip. Crates make it easy for your dog to keep relaxed and secure when you're stopping for breaks. Dogs who are crate-trained will find it easier to adjust to new places like for example a hotel room. The crate is their own safe stop - a little piece of the home they recognize.



Rules For Driving


1. Don't let your dog sit in the lap. Even if your dog is well-behaved, you have an obstacle between you and the steering wheel. There's also the obstacle between you and your driving controls which is risky.

2. Don't let them hang out the window. Although it is a good idea for your dog to enjoy the breeze, don't do that while driving. Another car or an obstacle might cop close and hit your dog. Also, it is extremely dangerous to leave them unrestrained. There are countless reported incidents of dogs falling out the window.

3. Make frequent stops. Unlike humans, dogs can't go out on long stretches without needing a break. Stop every couple of hours to eat, have a drink or let them stretch. It also gives you a chance to play with them and relieve their boredom.

4. Check your dog's temperature. Temperature control is an issue in most drives. This is because dogs can't tell when they're hot or cold. They might give you cues, but most of the time it's too late. Check every often to make sure the back seat has the right temperature and your dog is comfortable.

5. Keep the music to yourself. Dogs have a more sensitive hearing than we do. So the music in full blast could be deafening to them. Adjust the speakers so that the music only plays on the front speakers.