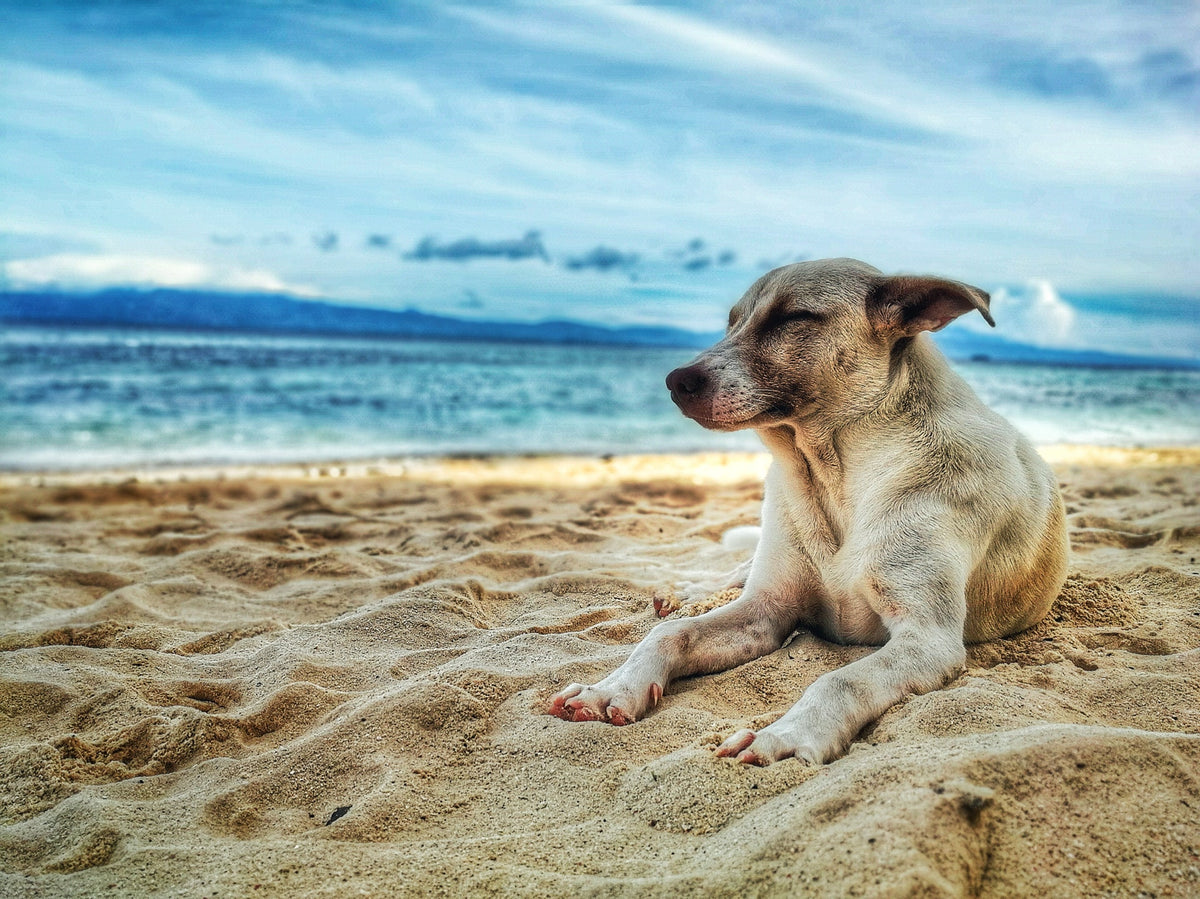 Photo by freestockpro.com from Pexels
Need a place to go with your furry friend? One of the best things about sharing your life with your best friend is that they are always ready for an adventure. Fortunately, there are tons of travel destinations that are pet-friendly.

There are many reasons to take your pet with you whenever you travel. Pet boarding is a good reason. It's expensive and some pets can react poorly when being left for extended periods. Moreover, we consider them as a part of the family so why leave them alone?


Tel Aviv, Israel
By Deror_avi - Own work, CC BY-SA 3.0, Link
Tel Aviv has the highest number of dogs per capita in the world. This means that the place is very dog-friendly. The city has four dog-friendly because and over 70 dog parks. Dogs are so loved that they held their own dog festival named Kelaviv.
Austin, Texas
By User:Argash, CC BY-SA 3.0, Link

With lots of parks and dog-friendly bars, Austin, Texas is a great travel destination for you and your pet. Destinations are affordable and if you're into festivals and concerts this is a haven for entertainment. There are a couple of fun places to play with your dogs too like the Zilker Metropolitan Park.

Hamilton, Ontario
By Nhl4hamilton (Rick Cordeiro) - Own work, Public Domain, Link

Hamilton, Ontario is one of the most popular cities in Canada. There are plenty of tourist-friendly and pet-friendly destinations. One highly recommended destination is Munchies Coffee House and Barkery. This place offers food not just for dog owners, but for the dogs too.


Carmel, California
By Arzun at English Wikipedia, CC BY 3.0, Link

This place is a favorite for dog lovers because they aren't strict with leash laws. You are free to get them off the leash as long as they are ready for that level of freedom. So think twice before cutting them loose. Cruise down the Seventeen Mile Drive as there are plenty of dog-friendly beaches your pup can roam around.

Barcelona, Spain
By Ralf Roletschek - Own work, GFDL 1.2, Link
An art-centric city, Barcelona, Spain is also one of the pet-friendly cities in Europe. What is great about Barcelona is that there are a lot of traffic-limited areas. This means that cars cannot go and makes it safe to walk with your pets. The climate is really good, which makes it easier to go out with your pet any time of the day.
How To Find Dog-Friendly Accommodations


Call motels and hotels. Hotels and motels usually accept pets - all you need is to ask. Check with individual hotels and motels first. Do note that pet-friendly hotels won't allow your pet to be left unattended.

Search for pet-specific accommodations. Some pet-friendly hotels and motels allow pets in the rooms with you, while others have kennels within the facilities. When searching for pet-friendly accommodation, make sure that you specify that you want your animals in the room or want them in a kennel.

Consider pet-friendly cities. Some cities are known for being pet-friendly, such as San Francisco, California, Oregon in the US, France, Barcelona, and Spain. These places will have all the accommodations and amenities that you need for a fun and enjoyable trip with your dog.

Check Camping Sites. If you have multiple pets and pet-friendly hotels and motels aren't for you, consider camping as an alternative. Many large-scale entertainment venues have nearby campsites - make sure to check these first.
Ways to Travel With Your Dog
Travel via Car or Truck
Taking them out on a road trip is the easiest way to travel with your pet. However, on extended trips like a 10-12 hour trip consider other options. Going too long trips via car might be difficult for your pet to handle.
When traveling via car, take note of the following:
Make sure to have plenty of food and water. Don't forget to stop often and give them some rest.
Your dog can become car-sick. There are medications that can help with that. Talk to your vet before you leave to make sure if your pet needs one.
Take Your Pet on A Flight
You can take your pet on a flight but it comes with a fee. Some airlines allow your pet to travel in the cargo bay for a fee, while others allow to travel on board with you. There are fees and both and you have to comply with airline regulations. For instance, snub-nosed dogs aren't allowed on the plane as they have difficulty breathing on high altitudes.
Go Aboard A Train
Yes, you can take your dog on a train when traveling. But a train travel will be subjected to rules and regulations by the railway company. Dogs can be kept close to you in the compartment the compartment, but you need to be traveling via First Class. Most of the time, they will be held as luggage and travel in the luggage van. In which cases, you have to make sure that he isn't a nuisance to you or your fellow passengers.
Things To Do With Your Dog
Go to Dog Parks
Dog parks are places where your dogs are allowed to roam free. These parks are securely fenced, and there are safety procedures to ensure that your dog is safe. Your dog will have a place to meet new friends and you'll get to meet new ones yourself.
Go on a Hike
Almost every city has trails pretty close by that you can explore with your furry friend. Although most parks don't allow dogs on trails, there are those that do. If the city you are at doesn't accept dogs on national parks, then take advantage of the city's streets for your hiking adventure. Don't forget to pack a poop bag, first aid kit and plenty of water.
Take Walking Tours
Not all walking tours are pet-friendly, but walking tours allow your pet to get out into fresh air. If you happen to find one, there are tours that are created specifically for animals. Bigger cities are more likely to have pet-friendly tours, but smaller town has one too.
Visit Pet Spas
After all those traveling, your dog has to relax sometimes. Pet Spa treatments include a nail trim a wash and even animal massages. Do take note that some animals might not appreciate the attention from strangers, so pamper your pet according to their comfort level.