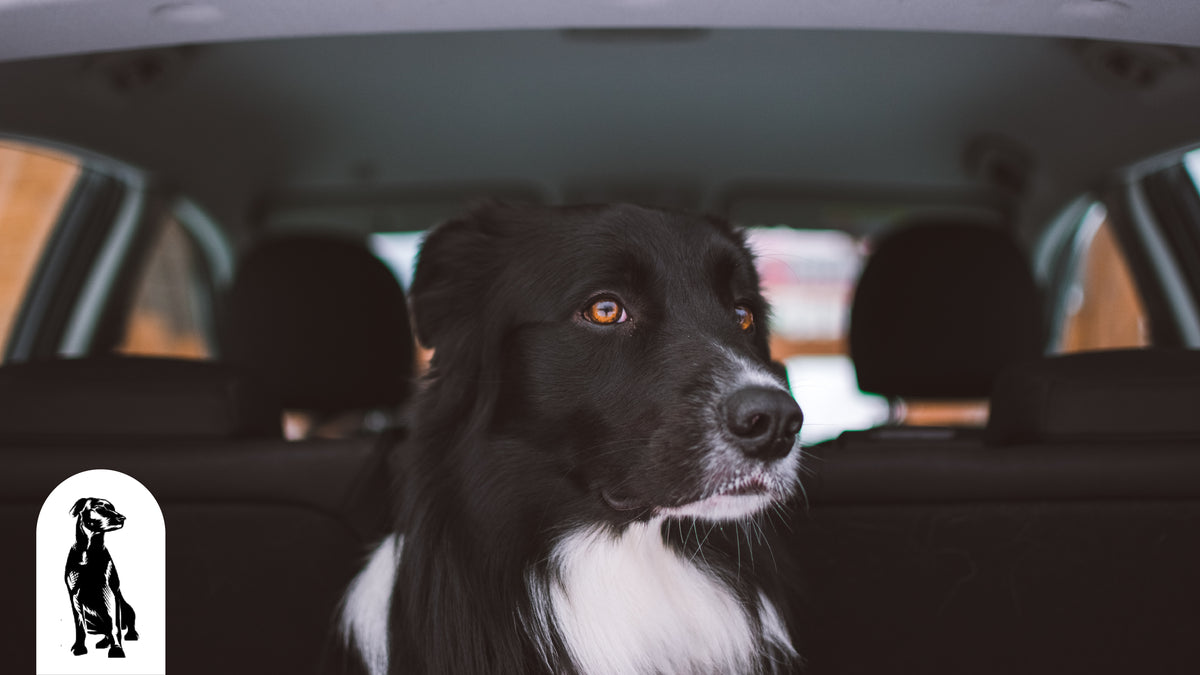 Anyone with a feline or canine companion always has one priority when it comes to taking care of their furry family members: their pet's safety. No matter what, making sure your dog or cat is safe and secure is always important, and when it comes to hitting the road with a pet, it's crucial to know how to keep them comfortable and safe. Putting pet health and safety at the forefront of any travel plan is the only surefire way to minimize the risk factor of taking your pet on the road with you. From maintaining car temperature, to avoiding road hazards, to investing in a quality leash or harness, pet owners need to ensure that their travel companion is never in harm's way, preparing their cars and their pets for the journey ahead.
How to Travel with a Dog in a Car
You've grabbed your boots, your backpack of snacks, and your pup's favorite leash. You're ready to go, right? Well, hold on. If you've got a long trek ahead of you, you should be considering the best ways to prepare your dog for a long car trip. You want to make sure your furry friend is comfortable and secure while travelling the distance with you. If at all possible, it's best to work your way up to longer trips, incrementally increasing the length of the car rides you take your dog on over time; this way, their tolerance for longer car rides grows, and you'll both be more comfortable taking a longer trip. No matter what, it's important to make sure that your pet is secure when travelling in the car, and you'll want to ensure that you're protecting both your pet and your vehicle when taking a taking a trip. 
It's also vital that you know how to prevent heat stroke and take the necessary precautions to make sure your pup doesn't overheat. One of the staples of heat stroke prevention is remembering to never leave your pet in a parked vehicle, as the car's internal temperature can rise rapidly and endanger your furry companion. It may seem like it's no big deal, but the American Veterinary Medical Association warns that keeping pets in vehicles jeopardizes their safety and puts them at risk of heat exhaustion, even if you'll "only be a few minutes," or if you crack a window. 
Additionally, If you have a particularly rowdy pup, a crate might be a worthy investment when hitting the road. While it's recommended to keep your furry friend on a leash when possible, a crate could be a refreshing break on longer trips. Make sure you know how to crate train your dog before embarking on a long trek together, just to make sure your furry best friend doesn't get too anxious in the enclosed space. For crate-trained dogs, having a secure space when heading to unfamiliar territory can make the trip much more manageable, so make sure to bring a crate on the road even if you don't plan on keeping them in the crate for the whole trip, just in case they need a safe spot in which they can rest, while waiting out the duration of the trek.
Keep Your Car Pet-Ready
It's not just about making sure your dog is ready to travel in your car; you have to get your car ready for your pet as well! You'll want to keep your car clean and fresh, so designating a specific spot for your pet to ride in is a good place to start. Additionally, cleaning your car frequently not only keeps it pleasant to ride it, but it also removes any small hazards that your dog or cat might encounter in the vehicle. Also, if you want to keep your car from smelling like a litter box or a wet puppy, routine cleaning can help fight that pesky pet odor and keep your vehicle smelling fresh. Setting up a steady cleaning routine is essential for protecting your car, and ensuring your pet's safety.
Since everyone needs a trustworthy copilot, you might be planning on having your dog or cat ride shotgun. In that case, you'll need a premium front seat cover to keep your passenger seat in tact. While it's best to have your pet ride in the backseat, sometimes having them sit up front is unavoidable, so it's important to make sure that they're comfortable and secure while sitting in the front seat. It's a good idea to invest in a quality dog car leash or harness so that your pet has some extra security in the seat, and this can also keep jittery dogs from moving around the car, which is a major safety hazard.
Another important travel safety tip is having a pet travel kit handy before you take off. Similar to a standard safety kit for a car, a pet travel kit has all the things you'll need to address any issue that might come up on the road. This kit should include: 
A water bowl

Food

Grooming supplies

Medications or

health supplements

An extra leash

Bags to pick up waste
Keeping these items in your car at all times ensures that you'll be ready to tackle anything that comes your way—Just be sure to replenish any supplies that get depleted over time. Along with this kit, you'll want to make sure you have the phone numbers of any important contacts you might need to get in touch with in the case of an emergency, such as your pet's primary veterinarian and poison control. Make sure to have these handy, so you're not caught off guard while travelling.
Pet Safety Products
Dog car leash
You're not the only one who benefits from wearing a seat belt! To keep your dog safe in the car, a dog car leash can help by keeping your pup from moving around too much, and it can also function as a seatbelt to protect him or her, in the case of an accident. Investing in a secure but comfortable canine seat belt is a great way to put your pet's safety first, and it should give you some peace of mind when you're riding around with your canine companion. A dog car leash is an easy way to make your vehicle just a little more pet friendly, and minimize any threat to your pet's safety.
Cargo Liner
If you want to provide a larger area for your pet to lounge in, opting for a waterproof cargo liner is a great way to protect both your vehicle and your pup. This is the perfect solution if you've got multiple pets, or if you want to pet-proof a larger area of your vehicle. This will not only keep your car's interior looking brand new, but it will also provide a comfortable ride for your pets. As an added bonus, a cargo liner can be cleaned easily, meaning you don't have to worry about the hassle of scrubbing stained carpet or sticky leather seats.
Seat Cover
Keeping an eye on your pet throughout your car ride is important, so that you can spot any signs of motion sickness or anxiety they might be exhibiting. Try and prevent motion sickness whenever possible, but ultimately, it's never a bad idea to invest in some cautionary backup measures, to make sure you're prepared for anything. A pet car seat cover can offer protection to your seat, in case your pet gets overwhelmed and has a little accident on the road. Investing in a quality seat cover can not only give your pet a luxurious ride in your vehicle, but it can also make cleanup easy, should any tummy issues arise.
At the end of the day, prioritizing pet safety is of the utmost importance, and when it comes to bringing your furry friend on the road with you, extra precautions need to be taken. From doggy seatbelts to plush seat liners, there are plenty of ways to protect both your pet and your car, making sure your pet is secure—no matter how long your road trip lasts. Make sure you, your car, and your pets are ready for your next adventure by taking every precaution when letting your dog or cat tag along in the car with you.