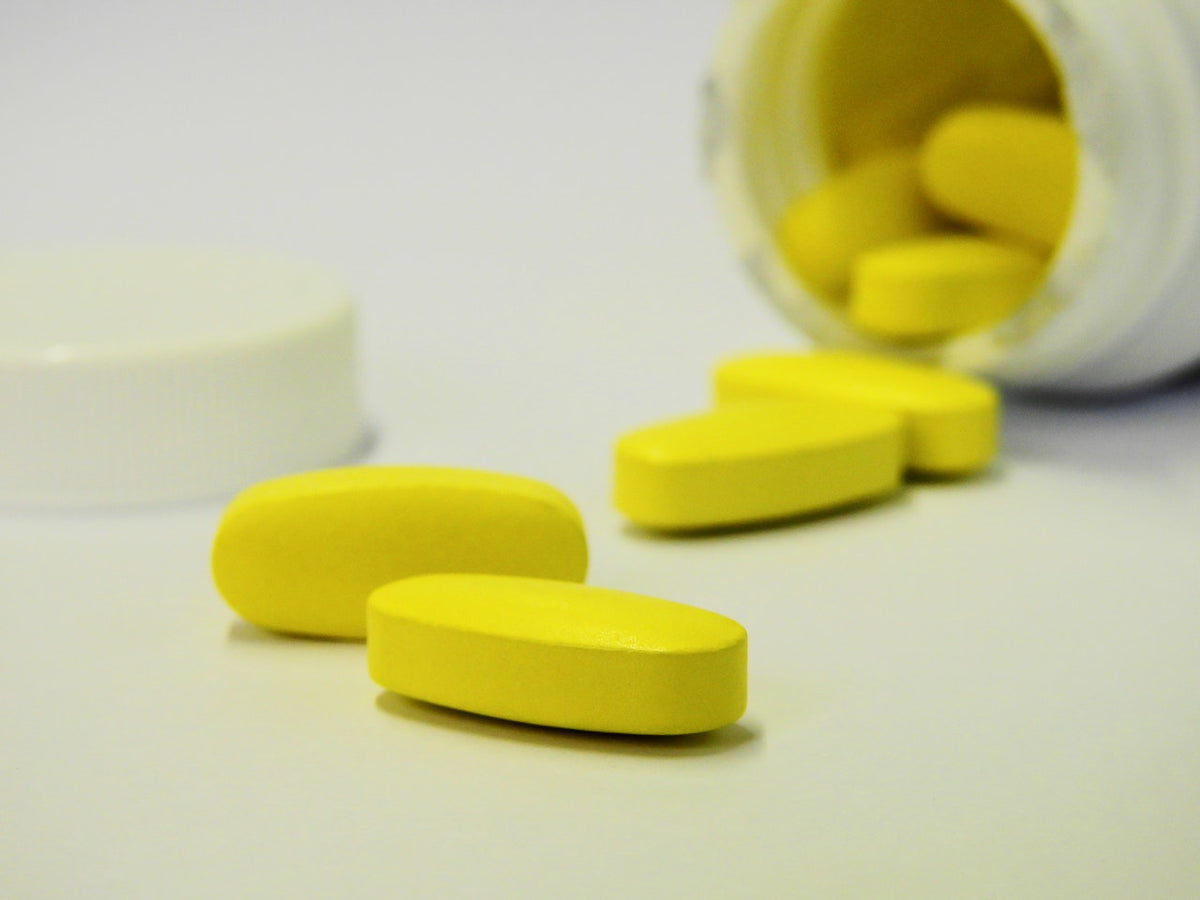 If you rely just on pet foods to fulfill the nutritional needs of your dog, then you are giving your pet a less than average nutrition that they should be getting. Just as humans need dietary supplements to lead a strong and healthy life, dogs too need supplements. This is due to the fact that their diets may not be providing with the essential nutrition they require.

If your dog is experiencing an upset stomach or scooting this could be the result of a nutritional imbalance. To provide balance to your pet's overall health and support your pet's eyes, kidney, brain, joints, and liver functions a supplement is necessary. Vitamin supplements can offer the following benefits:

Energy increase
Your dog's energy suddenly went down? A daily intake of supplements can give it a boost. Vitamin supplements help promote the overall well-being of your pet.


Improved skin and coat
A vitamin supplement that contains fish oil or fish powder can improve your dogs' skin health; thus promoting a smoother and shinier coat.


Healthier immune system
Supplements can help fight off diseases as it improves your pet's immune system. Not only that, supplements improve your pets overall liver and kidney functions; thus minimizing chronic illnesses.

Is it safe?

Unless your dog already eats a balanced diet, then it is safe for your dog to take supplements. Do not, however, that anything in excess could be harmful to your dog's health. So it's best to consult your veterinarian first before you dive into giving your dog pet supplements.


Too much vitamin D can cause your dog to stop eating.
An excess of calcium could cause your pet to suffer skeletal problems, especially large breed dogs.
Too much vitamin A can cause joint pain and dehydration.

Do dog supplements work?
How it works on your dog depends on what you intend the supplements to be used for. Like I said earlier, if your dog has met its daily dietary requirements, then a supplement may not be necessary. When you think that your dog has a deficiency in its nutrition, then there will be promising results when you give supplements to your dog; otherwise, the effects will be adverse.


How to choose the right supplement for your dog


Do a thorough research on the supplement brands. Choose only those that have commissioned independent clinical studies of their pet supplements.

Read the labels. Know the ingredients of the supplement so you know what you will expect when you give it to your pet. Learn about the scientific names of the labels as these complicated terms can look or sound alike, but has different meanings.

Look for the control number of the product. This is a sign that the company has done quality control checks.

Be wary of too good to be true claims such as supplements that promise to treat cancer, parvovirus, etc.

Introducing PlushPaws1 Complete Daily Multi-Vitamin/Multi-Mineral Supplements

PlushPaws1 complete multi-vitamin tablet is specially formulated completely with an extensive blend of vitamins and minerals to support your dog's hip, eyes, joints, skin, eyes, coat including the following:



Reduces inflammation
Improves brain health
Boosts immune system

PlushPaws1 contains complete balanced vitamins needed to keep your furry friend in tip-top shape. The right quantities of vitamins and minerals that help in preventing ailments, diseases associated with a lack of nutrition, genetics, age, and lifestyle. And did we mention that it contains real dried beef liver flavor?

The key ingredients of PlushPaws1 are the following:



Choline
Choline is a vitamin supplement that has many benefits for your dog. Among these benefits is that it can help with your dog's central nervous system, particularly the brain. Choline can reduce the chance of dog dementia, senility, Alzheimer's disease. It also helps keep the dog's mental condition in good health as it ages.

Turmeric
Turmeric (the spice used in curries and mustards) contains a compound called curcumin - the active ingredient of turmeric. Curcumin is antiviral, anti-inflammatory, antifungal, and anti-oxidant. It also speeds up in healing the dog's wounds and helps fight diseases like diabetes, liver disease, gastrointestinal issues and more. Not only that, turmeric could stop the precancerous changes that could be cancer. This means turmeric can help prevent cancer as well.

Chondroitin
Chondroitin is best for helping dogs to cope with hip dysplasia, arthritis, and other degenerative dog conditions of the joints. Chondroitin supports cartilage health and it helps slow the deterioration of the joint tissue and helps reduce the inflammation due to degenerative joint diseases. It helps ease the effects of these conditions, keeps your dogs mobile and improves the quality of life of your furry friend.

MSM
MSM or Methylsulfonylmethane is an organic sulfur-containing compound that has many benefits to your furry friend. Organic, biologically active sulfur, in which MSM has, is extremely important as lacking such can result in less optimal functioning cells of your dog's body. MSM can enhance the natural structural integrity of your dog's connective tissue. This helps reduce the scar tissues and helps in strengthening the joints. It has anti-inflammatory properties which makes it popular for treating eye problems, arthritis, digestive disorders and other chronic inflammatory diseases.

Glucosamine
A daily dosage of Glucosamine can enhance cartilage repair and growth. It helps strengthen the body's cartilage that in turn reduce inflammation and slows the deterioration process.

Fish Powder
Fish contains a high level of Omega-3 fatty acids containing a great anti-inflammatory properties which is excellent for dogs with allergies or intolerances to non-fish proteins. The fish powder is an easily digestible protein source for dogs.

Each Tablet Contains:

Chondroitin 400mg
Glucosamine 350mg
MSM 150mg
Fish Oil Powder 75mg
Choline 50mg
Turmeric Root Extract 10mg
Niacin 8mg
Vitamin B6 1.5mg
Calcium-D 1mg
Thiamine 1mg
Riboflavin 1mg
Vitamin A 1,000 IU
Folic Acid 60mcg
Biotin 8 mcg
Vitamin D 150 IU
Vitamin B12 2mcg



As loving and responsible owners, we all want what is right for our canine friends. Which is why it is important to give your dog the best vitamins and minerals to help them stay healthy.

Get PlushPaws1 today for a 50% discounted introductory price.