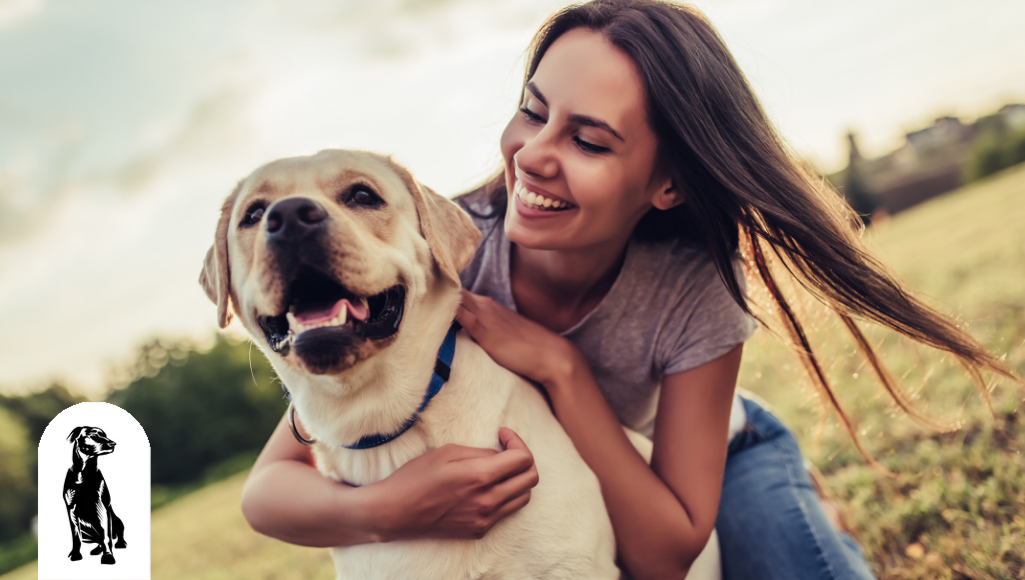 Are you looking for a few ways to have fun with your dog during fall before it gets cold out and the stress of the holiday season kicks in?
We've done some research for you, and we rounded up some of the most autumn-like activities that you and your dog can do this season. Keep reading for some PAW-some ideas! 
Apple Picking 
Is there anything more fall-like than heading to an apple orchard and picking your own apples? Many orchards are dog-friendly and happy to accommodate you and your pup as long as you keep them on a leash; just call ahead to make sure! You and your dog will have such a blast picking apples! Plus, with apples being dog-friendly human food, the two of you can head home and enjoy those sweet apples together! 
Check out a Local Pumpkin Patch
There's nothing quite like a pumpkin patch! And if you're looking for a way to have fun with your dog this fall, the pumpkin patch takes the cake! Whether you love pumpkin patches for hunting down the perfect jack-o-lantern pumpkin or taking in the beautiful fall scenery, pumpkin patches are good old-fashioned fun for both you and your dog. Similar to orchards, many pumpkin patches are pet-friendly as long as you keep them leashed. You and your dog can pick out pumpkins together, take Instagram-worthy photos, and grab a fall treat while you're at it, too! Visit your local pumpkin patch's website or call ahead before you go to ensure the patch is dog-friendly and if there are any other requirements your pet might have to meet before getting there! 
Trick-or-Treating 
With fall comes one of the most beloved holidays of the year, Halloween! Your dog can be the perfect companion for trick-or-treating this fall. Dress them up in their own costume or make a group costume to push it over the top! We're sure your dog will love all the extra attention on Halloween night as they go door-to-door with you and your family, and they might even score a treat or two from your fellow dog-loving neighbors! Here are a few tips that will help you and your dog have a safe Halloween evening: 
Plan your route ahead of time

Keep your dog on a leash and respect the space of others

Similarly, politely ask strangers to respect the space of your dog when needed

Study up on

foods your dog must avoid 

Keep your route short and sweet to avoid overstimulation 
Halloween Movie Marathon
While your dog might always be up for an activity that gets its energy out, you might find that they'll love to stay in for a night and relax with you during a movie marathon. Pick out your favorite family-friendly Halloween movies, pop some popcorn, put on your favorite pair of fuzzy socks, and snuggle up for a few hours of spooky movie viewing. Whether your dog loves to snuggle up with you or lay on the floor, your pup is sure to love the extra time you're spending with them this season.
Costume Puppy Party 
Still going with the Halloween theme, can you imagine anything more adorable than a bunch of doggy pals dressed up in their costumes at a party? Neither can we. If you've got some fellow dog-loving friends and family, invite them over to hang out while you throw a  party for their pups. Make some Halloween-themed treats, put on a fun playlist, sit back to relax, and watch all these adorable dogs have the night of their lives!
Gameday Fun 
Fall is an excellent time for all the sports fans out there! With the football and hockey seasons starting up and the baseball season in full swing, there are plenty of games to watch during fall! Host a watch party for you and your friends (and their dogs!) or dress up yourself and your dog in your favorite team's colors for the big game. Make it a party or snuggle up on the couch together; either way, your pup will love the quality time they'll get with you!
Take in the Outdoors Before it Gets Too Cold 
Something that's so great about fall is that it's the perfect balance of seasons. It's not so hot that you have to get up early to do an outdoor activity, and it's not cold enough to where you'll have to bundle up to go outside. That means this weather permits lots of outdoor fun with your dog! Fall is the perfect time to enjoy an outdoor picnic or hit a few hiking trails before the first frost. Plus, being outside during this time of year is always beautiful with all the bright, vivid-colored fall leaves!
Other outdoor activities you and your dog can participate in are taking a drive through a canyon or the mountains to see the color-changing trees, going camping, or going on a fall-themed scavenger hunt!  
Make Some Fall-Themed Treats
Here's something your dog will love: making homemade treats! If you're looking for ways to have fun with your dog this fall, we promise that yummy treats are a go-to! You can make these as a treat for your dog, but it will be extra special if you package some up and take them to your pup's best friend too! Or you can hand them out to other trick-or-treating dogs on Halloween night! The possibilities are endless!
Plush Paws Products for All Your Fall Adventures
Now that you have ways to have fun with your dog this fall, make sure your car is ready to take on all these adventurous activities! At Plush Paws Products, we create car seat covers that keep your vehicle clean while keeping your pet comfortable for those long car rides. We ship worldwide for all our furry friends, so shop our extensive collection of car accessories! 
We also have some health products for your dog so make sure to check them out!