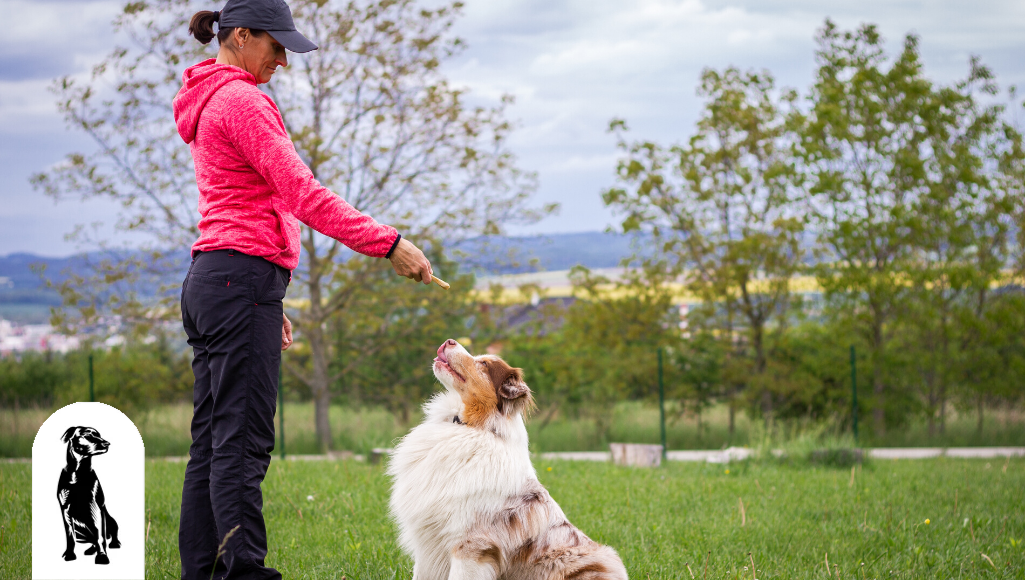 So, you just brought home the cutest mutt in the neighborhood - well, according to you - and you want to get started on training right away. From teaching your dog basic obedience to tricks and other advanced training, the right dog trainer makes all the difference.
First, there's the right time to begin training, which is what we'll talk about in today's blog, along with things to consider when choosing a dog trainer.
Basic Things to Consider
There are several types of dog trainers with different levels and length of experience. It's best to look for a trainer that offers what you want. Investigate different types of training and observe the trainer's people skills, and check out their level of experience and what they charge for each session. 
Keep reading to learn more about key elements that go into finding the right dog trainer.
Pick the Right Time
According to K-9 Divine's Rachel Jones, who is also a professional dog trainer, she says a puppy's critical period of learning is from two to fourteen weeks of age. "This is the period in which a puppy's brain is at its peak for learning and absorbing new stimuli." 
You can begin basic training a dog as soon as you bring it home, which is a great way to cement obedience and good habits. Like children, pups tend to establish their behaviors at a younger age. Some vets believe you can teach your dog simple commands of "sit," "down", "up", or "stay," but for formal training, it's best to wait until they're about five months old, when their attention spans are longer and then can pay better attention to the training. 
Involve the Family
First, before you go looking for a trainer, if you have kids, they need involvement in the training. Why? Because dogs do best when training is consistent, no matter who is home. 
If Mom or Dad are trying to implement the training and the kids haven't been exposed to it, they could inadvertently undermine the process if they're left alone with the dog. Worst, the dog gets confused, and training becomes much more difficult. So, ensure the kids, especially older ones, have the time to stay involved. Doing training on a Sunday may work the best if the trainer is amenable to that time. 
Dog Training Levels 
Let's get into the nitty-gritty of dog trainers that should help give you a good idea of what to look for, so you can make the right decision for your family and dog. As stated above, seek out a trainer who offers the level you want. Keep in mind, being as specific as possible will help you narrow down the perfect trainer. 
Ask yourself these questions:
Am I looking for individual training or group training?

This matters, because dogs are typically social animals, so a new puppy likely would benefit from opportunities to socialize. On the other hand, some do better with individual training but may cost more. However, with personalized training, your dog will have personalized attention and your specific needs addressed.
Am I Looking for general or more specific training?

If you need a trainer than address a particular issue, such as aggression or excessive barking, consider a trainer or behaviorist with that level of experience.
Do I want short-term training to help my dog adapt to my family and be happy or specific long-term opportunities in agility or obedience competition?

If you're a dog sports fanatic, like some of us are, and want to train your dog in a specific sport, this factors into the type of trainer you choose.
Knowing what level of training you want for your dog makes it easier to find a trainer that fits the bill.
Various Training Methods
Dog trainers are not a one-size-fits-all group. They use various training methods that may work great from some breeds and not so well for others. The important thing here is to find a trainer that is gentle and kind, as well as humane. Experts now say to steer away from military-based training, which used to be the traditional way; this includes choke or pinch collars, which is not only not necessary but damaging to your pet.
Reinforcement training, which focuses on what the dog does right and not wrong, yields better results and doesn't harm your pet's physical or mental health. Ensure you find a trainer that employs this type of training and listen to them carefully when you ask them about their methods. Two positive methods employ "lure and reward" and "clicker training." Both use treats as the main reinforcement, with both being quite effective. You may consider sitting in on a trainer's beginner class and watch how they interact with the dogs and see if their style fits.
Run, don't walk, if any trainer uses practices that include kicking, hitting, shocking, or any other technique harmful to the dog.
Trainer People Skills
Segueing from the above section, it's important to observe the trainer's people skills too since they will be part-teacher, part communications expert, and even part therapist. Make sure they not only teach your dog but teach you in the process. This is why it's essential to observe a trainer in action with both the dogs and the owners. Your dog has to feel comfortable with the trainer, or it won't be very easy to near-impossible to train him. 
When viewing a class, see if both dog and student appear relaxed and are enjoying the experience and ensure you understand the trainer's instructions. Are suggestions offered in a way in which you feel good? Are issues handled sensitively, and where all involved appear satisfied? 
The key to effective training is to address what's working and what's not and what precisely can be done to mitigate the problem. Feedback should be supportive, not retributive. The best trainers praise the student, as well as the dog. Also, consider choosing a newly-experienced trainer for basic training since they're more apt to bring energy, creativity, and enthusiasm to the class.
Dog Trainer's Credentials
Before choosing a dog trainer, the most important thing to do is research a trainer's credentials. You may think it's not necessary, but if this were your child being taught, you would want to know the teacher's qualifications, right? When researching, check if the trainer has their own business or works for a company that has multiple trainers. Also, if you're looking for more advanced training, you want someone who's been at it for quite some time.
For instance, if you're looking for a class that teaches specific activities, such as off-leash playtime, you want a well-trained and experienced trainer. They must be skilled at reading canine body language, predicting behaviors and interactions, as well as knowing when to intervene when necessary when appropriate. So, if you have a dog that has a problem with aggression, a less experienced and knowledgeable trainer likely isn't the best choice.
This is the time to ask the following questions, so you get the right trainer for your situation. 
How long have you been a trainer?

What types of situations have you dealt with?

How did you learn to train?

How have you handled difficult dogs?

What's the average timetable for training?

Have you ever had a situation you couldn't handle?
Asking the right questions allows you to see their training experience and how they handle situations.
Training Costs
As mentioned above, individual training, which usually means going to the dog owner's home weekly for up to an hour, costs more typically. However, if that's not an issue, try a class and see how you and your pup do. If you want more of a one-on-one experience, in this case, much like others, you get what you pay for, so ensure you choose one that works well with you, your family, and, most of all, your dog.
Premium Plush Paws
Now you know the ins and outs of what to look for in a dog trainer, head on over to our shop and check out our premium seat covers. When training is over, you can reward your pup with a fun joyride and not worry about getting their dander or hair all over your nice seats. Our seat covers come in various sizes, colors, and textures to match your car's interior, so check them out now!