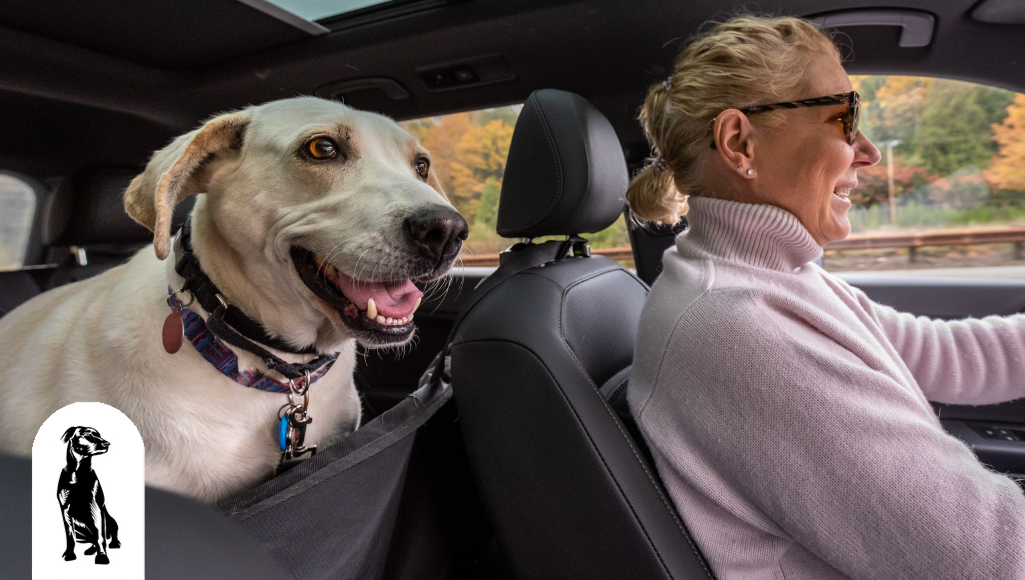 If you're planning on traveling with your pup, right now may be complicated, but it's possible as long as you're well-informed. 
Due to COVID-19, we haven't been going out as much as we're used to, and many people have canceled their vacations altogether. However, some people need to make trips for business purposes, to visit their families, and for other commitments. If you do plan on traveling, the Centers for Disease and Control (CDC) recommends wearing a mask, practicing social distancing by staying six feet away from others, frequently washing your hands, and using hand sanitizer. 
But what about your beloved furry friend? Traveling with your pet can be enjoyable, however, if you don't take the time to prepare, it can ruin your vacation and end it abruptly. 
In today's blog, we're covering all things pet travel related so that you can safely and comfortably take your pup with you on your next adventure. 
1. Not Keeping Track of Travel Policies and Procedures
Before you attempt traveling with your pup, you must consider all of the policies and procedures that outline pet travel. Whether you're traveling by car, boat, bus, train, or plane, there will be strict pet regulations you must abide by; these guidelines are even more strict amid the pandemic. The last thing you want to happen is to arrive at the airport with your pooch inside the wrong cage and be turned away over some seemingly minor oversight. Our friends at Million Mile Secrets have compiled vital pet travel information into this handy guide, and they recommend considering the following:
If you're flying with your pet, you'll have two options: carry your pet on the plane or check them out as cargo. Although this sounds simple enough, some airlines don't allow certain dog breeds as carry-on pets on planes. Luckily, some airlines are more pet-friendly than others. You can research the best airlines for bigger or smaller pets, west or east coast pet travel, cheapest pet travel fees, and exclusive pet amenities. You're sure to find one that's perfect for your fur baby's needs!
If you're driving with your pet, take them on a test drive before the big trip. To ensure safety while you're on the road, put your pet inside of a well-ventilated carrier or crate. The key is to get them accustomed to their carrier before your trip so that they're not as anxious when the big day comes. No dog likes being caught by surprise, and if you fail to get them accustomed to traveling in a carrier, they may not want to travel with you on your trip. Dogs that aren't carrier-trained will bark, cry, and quiver more on the road. 
Each time your furry friend travels with you by car, you'll want to ensure that the crate is secured so that it doesn't move around as you drive. Your dog will be nervous traveling for an extended period—especially if it's their first time—and you don't want their cage tipping over as you drive. Additionally, make sure that your pet is wearing a collar with current tags and that they're microchipped. 
If your pet is coming with you on a train, you'll be relieved to know that many train companies have looser pet restrictions compared to airlines. Best of all, train travel can be more comfortable for pets than flying. Some companies allow pets that are under 20 pounds to travel on trips under seven hours long, which is perfect for most interstate travel. Pets must ride in an approved carrier and must be able to sit and lie down without touching any of the carrier's sides. It's important to note that your carrier will count as part of your luggage. You can feed and exercise your pet at the train stops. 
2. Not Socializing Your Pet
We're not saying that your pet needs to be the friendliest dog on the block, but it's in your best interest to socialize them as much as possible before your big trip. For instance, if you're going on a road trip with your four-legged friend, consider taking them on short trips to the dog park or a regular park to get them used to the feeling of a moving car. Train them to behave by employing a rewards process, such as giving them their favorite treats or a new toy if they stop barking when you tell them to stop. 
Likewise, if you're traveling by bus or train, you should take your dog on a smaller trip using your city's bus or train system prior to your long trip. Fortunately, many public transit systems allow pets onboard; however, it's never a bad idea to go on your local transit's website to see if they have any restrictions.
Although all of this preparation may sound stressful, it's best to go on a test run before you end up with a nervous pup who can't stay still or stop barking when you go on your actual trip. 
3. Not Planning in Case of Emergencies
No one wants to think about emergencies, but it's important to give every potential negative scenario some consideration. As mentioned above, you should make sure your pet's name tag's information, such as any phone numbers or email addresses on it, are up-to-date. 
If you're flying, research the airport's emergency considerations for pets. If you're driving, you should familiarize yourself with any veterinarians that you'll drive past on the road. More than likely, nothing bad will happen on your journey; however, if your dog starts to feel under the weather, it's best to be prepared. You'll be able to better handle any emergencies if you have a plan than if you're panicking, which can cloud your judgment and lead to irrational decisions that can stress you, your passengers, and your dog out. 
Spoil Your Pet with Plush Paws Products
If you're traveling with your pup, your main priority should be ensuring that they're safe and comfortable. After all, our pets provide us with comfort during stressful times, which is more important than ever during the age of COVID-19. But how can we ensure that our pets remain comfortable during our travels?

Plush Paws Products has a premium collection of velvet car seat covers that are sure to keep your pet snug in your car. To keep your dog healthy on the road, check out our multi-vitamins.