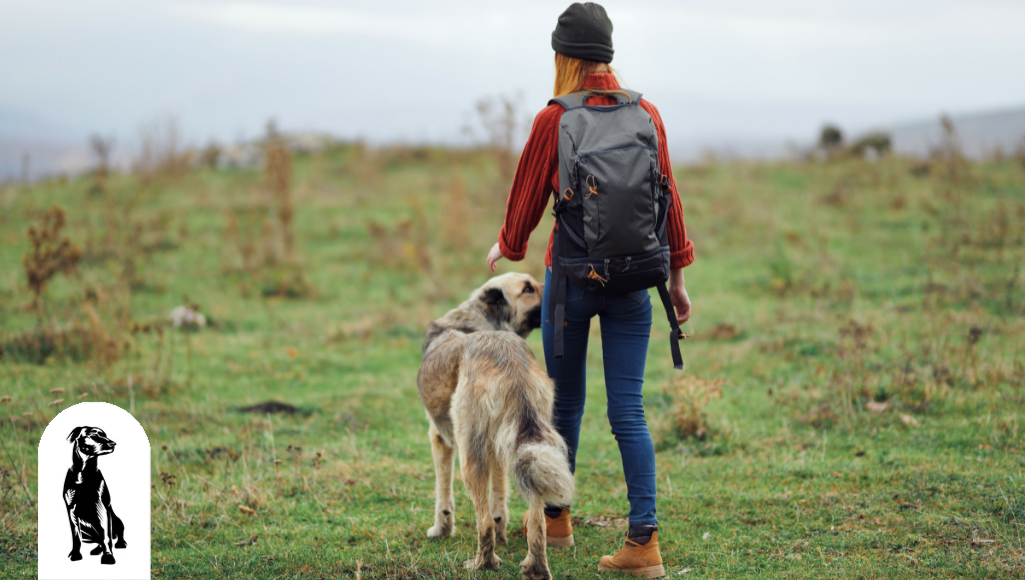 If traveling to see breathtaking scenery is a favorite pastime, you might be wondering if you can head to the national parks with a dog. 
The national parks service prohibits pets from hiking trails and backcountry. However, most parks allow dogs and pets in campgrounds, picnic areas, paved scenic viewpoints, parking areas, and paved roads leading to developed park locations. Remember, these beautiful parks contain wildlife and protected land. Not allowing pets on unpaved trails and backcountry is regulatory for the park and the safety of your animal. 
While there are no national parks that are entirely four-legged companion friendly, national parks cater to pet owners in certain areas. At the same time, some national parks are more dog-friendly than others. Stay tuned to learn more about five national parks throughout the country that will provide you with plenty of puppy-friendly options. 
Shenandoah National Park, Virginia
Only 75 miles away from the Nation's capital city of Washington DC, Shenandoah has breathtaking waterfalls, vistas, wildflowers that are well worth the drive. This park is one of the most pet-friendly, with only a few trails where dogs are not welcome. Over 500 miles of trails in this beautiful park are dog-friendly, with only 20 miles that do not allow pets. Since the list of paths where dogs cannot go is much shorter than the alternative, here is a quick list of routes in which pet owners should steer clear:  
Fox Hollow Trail 

Stony Man Trail (except for the portion along the Appalachian Trail)

Limberlost Trail 

Post Office Junction to Old Rag Shelter

Old Rag Ridge Trail

Old Rag Saddle Trail

Old Rag Access Trail

Ridge Access Trail 

Dark Hollow Falls Trail 

Story of the Forest Trail

Bearfence Mountain Trail 

Frazier Discovery Trail 
White Sands National Park, New Mexico
If you want to hit the national parks with a dog, White Sands is a park unlike any other! Not just because of its rolling dunes and being the world's largest gypsum dune field, but because it's almost entirely dog-friendly except for the buildings. As long as your dog is on a leash of six feet or shorter, you can bet you and your play pal will have a blast checking out the scenery and strolling the dunes.
Hot Springs National Park, Arkansas
Dogs are welcome on all 26 miles of the Hot Springs National Park walking and hiking trails. As with other parks, pets are not allowed in the buildings, so please don't bring them into the visitors' center, other federal facilities, or any bathhouses. You will find pet waste stations in the campground and on both ends of the Bathhouse Row trial. 
Gateway Arch National Park, Missouri
Gateway Arch is one of the most historical scenes in the western United States. It reflects St. Louis' role in the Westward Expansion of the United States during the nineteenth century. The park is a memorial to Thomas Jefferson's role in opening the west to the pioneers who helped shape its history. It is also a memorial for Dred Scott, who sued for his freedom in the Old Courthouse. 
With your dog on a leash, you are welcome on the park's many paved routes, including the winding Gateway Arch National Park Trail and the Riverfront Trail. You and your pup can even enjoy one of the scenic riverboat cruises. Pets are prohibited from going inside the arch, the Old Courthouse, the Museum of Western Expansion, or other buildings. 
Acadia National Park, Maine
Acadia National Park is the crown jewel of the North Atlantic Coast. Home to the highest rocky headlands along the Atlantic coast, an abundance of habitats, and rich cultural background, Acadia secures its place as one of America's top ten national parks. You can find over 100 miles of dog-friendly hiking trails and 45 miles of carriage roads where pets are welcome. Blackwoods, Seawall, and Schoodic Woods campgrounds permit dogs. For the safety of your furry loved one, the Isle au Haut trail is only allowed for pets during the day.
Tips for Hitting the National Parks with a Dog 
All of the above national parks come with their own set of rules and regulations when it comes to allowing your pup to enjoy the great outdoors with you. Here are some valuable tips that will help you have a successful trip to the parks with your dog. 
Keep your dog on a six-foot (or shorter) leash at all times. 

Provide your pup with plenty of water. 

Visit the national parks' website beforehand to know what to expect and how to plan your trip accordingly.

Do not be afraid to ask a park ranger if you need guidance about where your dog can and cannot go. You can also consult the map and guide to the park presented upon entry.

Remember, dogs and other pets are never allowed inside park buildings.

The only exception to dog park rules is if your dog is a service companion for a disability or other medical condition.

Always clean up after your dog.

Your dog should be wearing identification tags at all times. 

Never leave your pet unattended outside, in a car, or otherwise. 

If you see wildlife near trails and areas where dogs are permitted, keep your pet at a safe distance. If you feel threatened, walk to a common area and locate a park ranger to bring awareness to the situation.

If your dog is still a puppy, is uncomfortable in large crowds, barks a lot, or is otherwise problematic, it may be better to leave fido at home. 
Travel the National Parks With a Dog and Plush Paws Products
Touring the national parks with a dog can be a fun adventure for the whole family. So if you're hitting the road this spring or summer, don't forget to bring your Plush Paws car seat cover with you! We make seat covers that fit all models of cars, and we're proud to be keeping your dog comfortable. Ready to buy? Check out our selection of products you can purchase online today! 
We ship worldwide to support dog lovers across the globe. You can learn more about shipping here.