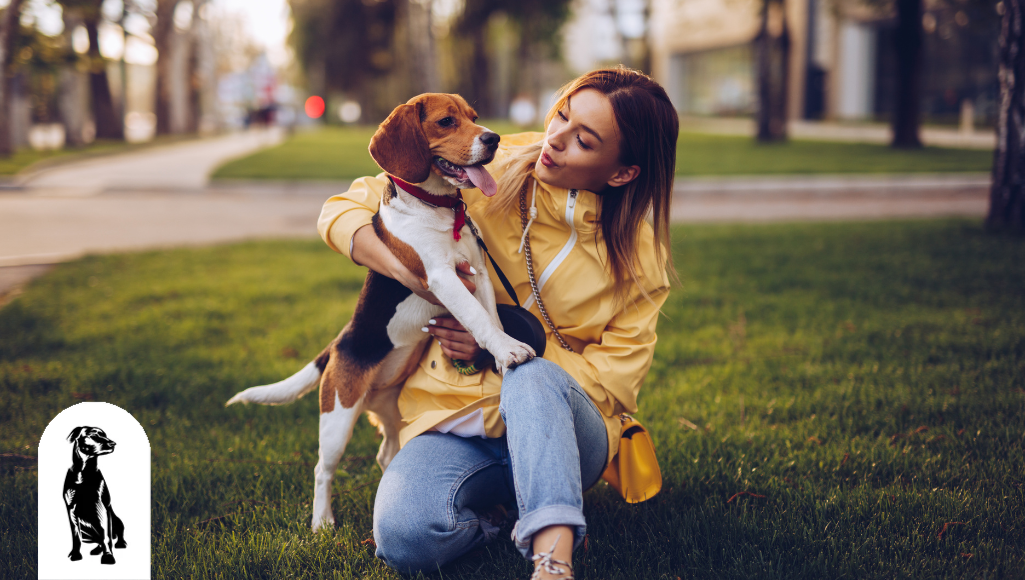 Finding dog-friendly things to do in San Diego, CA, is easier than you may think. San Diego's outdoor lifestyle and ample beaches make it perfect for you and your dog to have the adventure of a lifetime!
From beaches and dog parks to dog-friendly restaurants, there's plenty for you and your pup to do in this part of the Golden State. In this article, we'll cover must-do activities and popular places you and your best friend must visit at least once during your trip to San Diego. 
Before You Take Off
It's tempting just to jot down this list and do it all, but there's a science to crafting the perfect itinerary. Trying to do too much in one day may be more stressful for you and too much for your pup. Instead, take the time to read through what each location can offer and pick out some of your favorites. 
You can always come back to this article and plan another awesome day with your dog to fully enjoy what each item on the list has to offer! 
Dog-Friendly Beaches in San Diego 
One of the most popular things many owners choose to do with their dogs is visiting a beach. Beaches are a great way for you and your best friend to enjoy some sun and the nice, cool water. 
San Diego is home to eight dog-friendly beaches, with some even hosting exciting things like annual dog surfing competitions. Here are two classics to check out: 
North Beach Dog Run: located in Coronado, this beach is perfect for dogs who love to surf! The beach allows for 24/7 off-leash access for your pup so that they can let loose. 

Dog Beach is located on Ocean Beach and is a popular off-leash spot for your pup to run free and experience the coast.

Fiesta Island: in contrast to North Beach, Fiesta Island lets you and your pup take a stroll through still waters and sandy dunes for a more laid-back experience. 
If you and your canine aren't feeling the beach, you can also visit some of San Diego's dog-friendly dog parks! 
Visiting a Park
San Diego has many parks you can take your dog to. You can enjoy a nice walk, play fetch, or just soak in your surroundings and have a relaxing picnic at these parks. 
There is an official page you can visit that shows park locations and which ones are off-leash and which aren't. 
While these parks allow you and your canine companion to run free and have fun, it's important that you still adhere to posted park rules, which may include the following:
Always pick up after your dog(s). 

Ensure that your dog has all their required vaccinations; if they don't, avoid bringing them to these parks as they can get or make other dogs sick. 

Keep your dog on a leash unless you are in a designated off-leash area. 
Parks are a classic go-to for spending time with your dog. With some fantastic parks in San Diego, you're not short of options!
Treat Your Pup with a Visit to a Pet Boutique
Your best friend deserves some pampering after a long day of adventuring. Before you and your pup make your way to get some food, make a quick stop at a pet boutique. Here, you'll be able to give your dog a good cleaning an d pick up some treats and toys. 
Paw Pleasers in North Park offers a full-service dog bakery alongside toys, while Dexter's Deli offers excellent health food for dogs. 
Get Some Grub with Your Pup 
A list of dog-friendly things to do in San Diego, CA, wouldn't be complete without amazing food! If you think you like to eat, think about how much your dog does! San Diego is home to some amazing dog-friendly bars and restaurants — 80, in fact — that you and your best friend can enjoy. 
Here are a few notable mentions:
The Regal Beagle is a quaint tavern home to various artisan sausages and craft beers. The best part? You can bring your dog along and dine on the patio together. 
Maggie's Cafe offers American and Mexican favorites, and they'll bring your pup a cool drink while you eat. 
Barbarella is a one-of-a-kind culinary gem located in La Jolla Shores. They offer anything from eggs benedict for breakfast to pizzas and pasta for dinner service. Your pup can also get in on the action since this restaurant offers a dog menu! 
PB Fish Shop is a seafood restaurant in Pacific Beach that delivers fantastic food in a relaxed, family and dog-friendly environment — they'll even bring out dog bowls and treats for your pup to chow down on!
Nothing bonds humans and their canines quite like food does. If you and your best friend start feeling peckish after the beach or a long walk in the park, you know where to stop! 
Stay at a Dog-Friendly Hotel 
Hotel stays are somewhat therapeutic, whether you're a San Diego local or if you're passing through while on a road trip. What can really elevate a hotel stay even more is being able to bring your pup with you!
Luckily, San Diego is home to an array of dog-friendly hotels, ranging from budget to luxury. Some examples include the US Grant, Hilton Bayfront, Hotel Solamar, Loews Coronado Bay, and the Grand Hotel Del Coronado, but you can find many more online!
Let Plush Paws Help You Prep for Your Next Adventure!
If you're ready to start checking off that list of dog-friendly things to do in San Diego, CA, let us make your next trip safe and enjoyable! Our premium car seat covers will help keep your vehicle clean while ensuring that your pup is safe and comfortable. 
We offer waterproof, easy-to-install, and chemical-free rear and bucket seat covers, cargo liners, and door protectors to prepare you for any adventure! Check out our products today, or contact us if you have any questions!