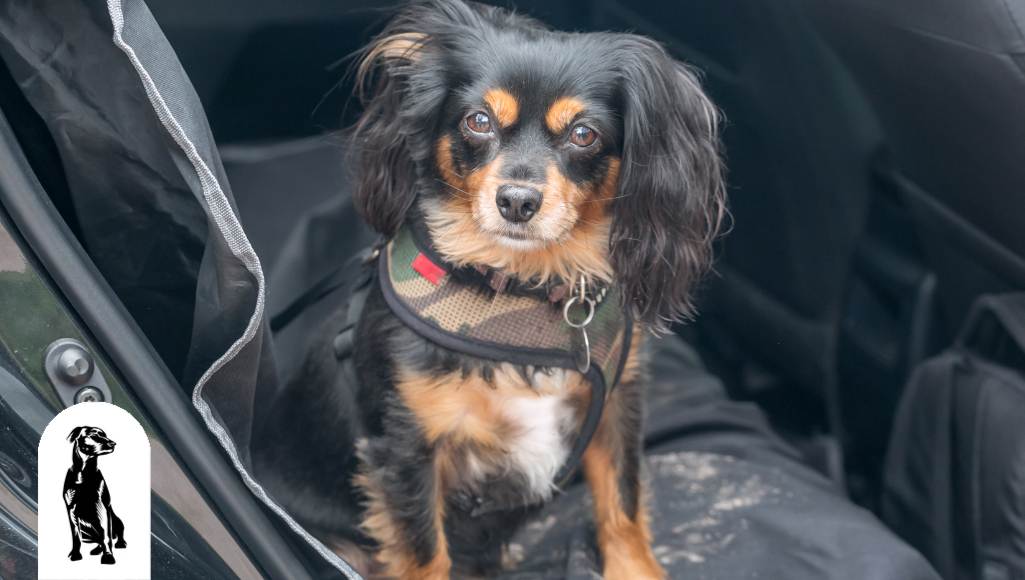 Both cargo liners and cargo mats are excellent items that keep your car clean and mess-free. However, although they're very similar, there are differences between them, which help many determine which one is best for their situations. 
Cargo liners help protect your vehicle from all sides, so it covers the floorboards, sides, and seats all in one. A cargo mat also protects your vehicle but doesn't go over the sides or seats. While they are slightly different, cargo liners and mats both preserve the car's interior. 
If you're considering purchasing a cargo liner or cargo mat, the rest of this article will discuss the main differences between the two, including their pros and cons, and which is best suited for you. 
Are Cargo Liners and Cargo Mats the Same?
Although cargo liners and cargo mats are often used interchangeably, they differ slightly. While these differences may not mean much to some, they can make all the difference to others. 
Cargo liners and cargo mats are not the same. While cargo mats only cover the floorboard of the cargo hold in a vehicle, cargo liners cover the floorboard, sides, and back- providing more protection against scratches, spills, or other messes. 
Let's now talk more about the pros and cons of cargo liners and cargo mats. 
Cargo Liners
Pros
They give more protection. 

It's better for animals. 

It's water-resistant. 
Cons
They can be too large. 

It's harder to remove and install them. 

It's sometimes harder to clean due to its size. 
Cargo Mats
Pros
It's a smaller design. 

It's easier to remove and install. 

It's water-resistant. 
Cons
It doesn't protect the sides of the vehicle. 

It's not the best for animals. 

It may move around if it's not the correct size. 
The pros and cons of cargo liners and cargo mats mainly depend on your situation. 
For example, many people with dogs like to have either a cargo liner or cargo mat in the vehicle. If this is the case, going with a cargo liner is probably the best idea, as it offers more all-around protection for the car. 
Is a Cargo Liner Worth it?
Cargo liners can cost you a pretty penny depending on the brand, so investing in one might make you nervous. However, if you just bought a brand new vehicle and have dogs, kids, or just messy things that you load into it often, it might be best to consider getting one. 
A cargo liner is worth it, as it works to keep your vehicle free from messes such as spills, scratches, pet hair, or other dirty objects. Cargo liners are particularly best to use if you have animals in the car often, as they will keep your vehicle's interior free from any possible pet mess.
Now that I've established that it's definitely worth buying a cargo liner to protect your car, you're probably wondering which one is best. I'll get into that next. 
Which Cargo Liner Should I Buy?
While there are many cargo liners out there, and they all perform similarly, some are still better than others in quality and cost. Some are preferred over others for specific reasons, such as animals. However, which cargo liner should you buy? 
We highly recommend our Plush Paws Products Waterproof Cargo Liner. This cargo liner is an excellent choice for people with pets, as it covers the entirety of the cargo- including the floorboard, sides, and the back of the seats. However, it also works great for transporting messy objects. 
Here at Plush Paws, we care greatly about dogs, and because of this, we're devoted to creating superior quality automotive solutions. Although we make cargo liners specifically to protect your car against pets, these liners are fantastic as an everyday cargo liner, as they will protect your cargo hold from everything.
What Is Plush Paws Products?
Knowing which products you can trust goes a long way in future purchases. While intended to be used for dogs, our Plush Paws Products are excellent for various things. 
Plush Paws Products is a company that sells quality dog products, such as car seat covers and pet health solutions. We strive to make products that meet all expectations because we look at dogs as part of the family. 
We sell many seat covers, including cargo liners. However, I'll discuss more on that later in the article. 
Is a Cargo Mat Worth It?
Now that I've discussed all of the benefits of a cargo liner, I'll go over whether or not a cargo mat is worth purchasing. While a cargo mat is much smaller, it still has its benefits. 
A cargo mat is worth it if you want to protect your car's interior when hauling anything from groceries to pets. It protects the floorboard of your cargo, which offers security and peace of mind when traveling, and is beneficial to secure objects in the trunk. 
Although a cargo mat is a smaller version of a cargo liner, it still gets the job done, especially if you're not worried about the sides or back getting damaged due to animals. However, putting animals in a crate on top of a cargo mat will still work just fine to keep your car safe. 
Is a Cargo Liner or Cargo Mat Better?
Deciding whether a cargo liner or cargo mat is better depends on your situation. One might be better for one person, while the other is better for you. However, one is generally considered better in terms of protection. 
A cargo liner is better than a cargo mat in terms of protection. Although both protect your vehicle from everyday messes, such as spills, scratches, or pet hair, a cargo liner covers a larger surface in the car. Therefore, it leaves less of the vehicle available to damage. 
If you don't often haul around large, dirty objects, such as sporting equipment or big animals, a cargo mat should work just fine for you. However, investing in a cargo liner isn't a bad idea for when a time comes when you need a larger area of your cargo protected.
What Is the Difference Between a Cargo Mat and a Cargo Tray?
The cargo mat and cargo tray are often used interchangeably. This is because they are very similar, with only slight differences. They're so similar that they're often lumped together. 
A cargo mat is typically completely flat and is used to protect the floorboard of the cargo area. A cargo tray often has slightly raised sides, making it ideal for keeping items in place. However, both cover the interior of your vehicle from dirt, stains, and damage. 
What Material Are Cargo Liners and Cargo Mats Made Of?
No matter the brand, cargo liners or mats are made very similarly. Some may have different fabrics, but the hard mats are made from similar materials. 
Cargo liners and cargo mats are typically rubber or polyester material. Cargo mats can be made of natural or synthetic rubber, while many cargo liners are polyester fabric. However, this will differ depending on the brand of the cargo liner or mat. 
If you need to know the material due to allergies or other issues, it's best to contact the company for any questions. 
Can I Use a Cargo Liner in the Backseat?
If you don't have a cargo-style trunk but still want the protection, liners are available. However, these aren't necessarily cargo liners. 
You can't use a cargo liner in the backseat. Cargo liners are designed for the cargo area of your vehicle so that they won't fit properly in the backseat. However, backseat liners work the same as a cargo liner but for the rear seat. 
While you technically can use a cargo liner in your backseat, it will be too big and, therefore, not fit properly. You can use it to protect the rear seats in a hurry, but it's best to have an actual car seat protector that works well.
Other Car Accessories That Offer Protection
You can buy various things to protect your car's interior better.
Some other accessories include: 
Car door protectors:

These include padding to attach to your car door, which comes in handy when traveling with dogs who may scratch and damage the doors. 

Bucket seat protectors:

Bucket seat or copilot seat covers are great for traveling with a dog in the front seat (

although not recommended

) or even for rainy days, as it prevents mud, dirt, or even water from soaking into the seat. 

Backseat protectors:

Backseat protectors are typical amongst dog owners, as most dogs travel in the backseat. They're also convenient when moving or transporting things or putting children with car seats on them. 
We offer seven different backseat protectors, and I'll go over all of the options below.
The Pet Car Seat Protector is a primary seat cover that comes in four different sizes, making it perfect for any vehicle. The protector extends across the bench, the back of the seats, and has a hammock connecting to the front seats. 
Therefore, there's a lot of coverage, and you can easily clean up any messes in the back. 
The Premium Convertible Rear Seat Pet Cover is the same as the Pet Car Seat Protector. 
However, this one offers two sizes, has a detachable hammock, and allows wiggle room to put the middle seat down while the rest of the backseat stays covered. This is great for families with young kids, as the seat cover will keep everything clean. 
The Luxury Convertible Rear Seat Pet Cover covers the entirety of the back seat. However, this seat cover is a comfortable velvet material and allows the middle seat to lower while still protecting it. While it's a bit more expensive, it's a lot more comfortable for long road trips. 
The Luxury Velvet Rear Pet Seat Cover is an excellent option for those who want simple protection but still crave the velvet fabric. This seat cover comes in two sizes and covers the bench back of the seats, and has a hammock that extends to the front seats. 
Therefore, you get premium coverage with nice velvety seats. 
The Luxury Velvet Rear Pet Seat Cover Without Hammock is the best option for those who don't own any pets and want the cover to protect your backseat from damage. The velvet seat covers not only keep the vehicle's seats from being damaged but are very comfortable for people or pets.