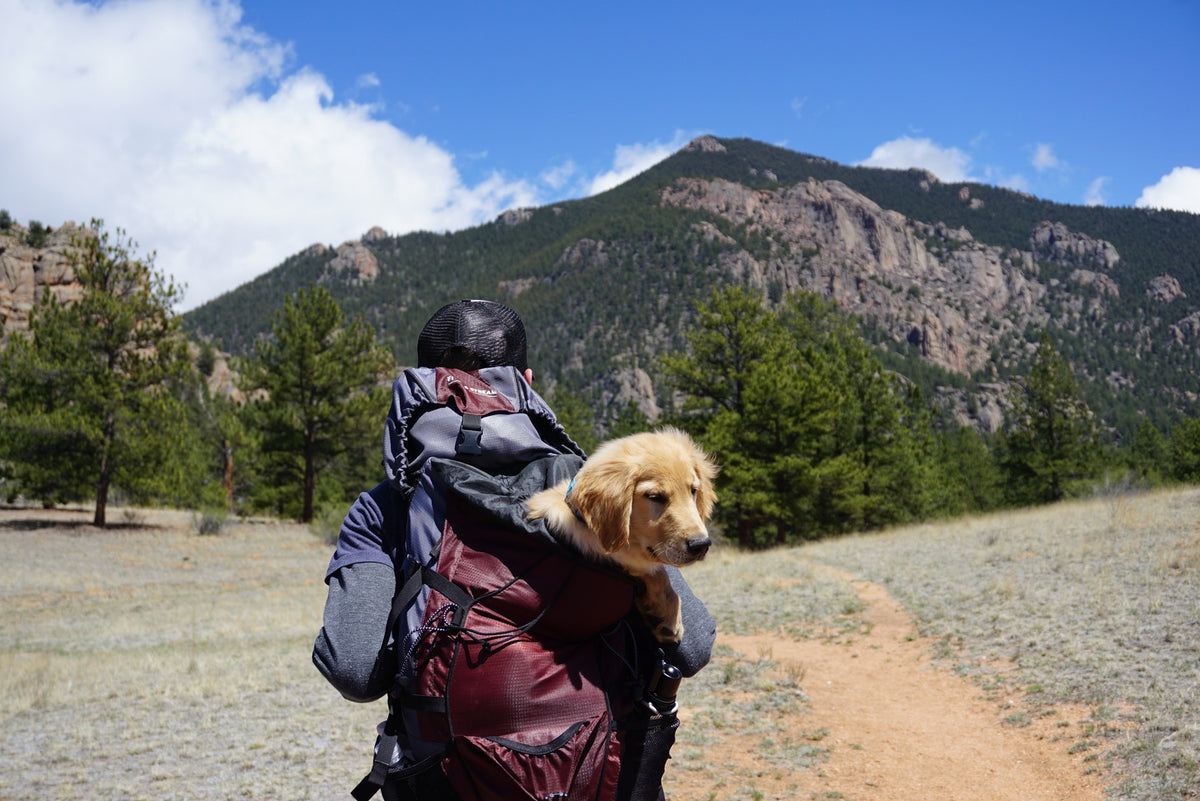 It's that time of the year again where you take your family members out on a holiday trip. And that includes our furry friend. With so many fees, regulations, hazards keeping track of pet policies, bringing our dogs around can be a struggle. Some airlines do not accept dogs, other accept specific breed.  Hotels have questionable pet policies, and restaurants won't even allow your pet. We'll help you untangle your holiday dog travels for an easy and hassle-free trip.
Before You Travel
Make a visit to your vet to make sure that your dog is fit to travel. Also, confirm that your pet's vaccination is up to date and have them vaccinated if necessary. Consider asking for health and vaccination certificate. Most states will need you to provide one before you can enter. Now is the right time to have your pet microchipped if you haven't done that yet. Make sure that the information on the chip is up to date.
If you are traveling via plane with your dog, check if the carrier you have is approved by your airline. If not, make sure that it meets the airlines' requirements.
What to Pack

Here are some essentials that you should need to consider when heading out on a holiday trip. Below you'll find a list of items you need to have when you go out with your dog.

Medical Certificate and Vaccination Records
Always have a copy of your pet's medical certificate. Ready your vaccination records as well. When an emergency happens, you have all the information you need. Vaccination records are also needed on certain states that you will be visiting. You don't want to have to travel four hours and denied entry because these are not up to date.

First Aid Kit
There are many first aid kits for dogs that are available in the market but you can also make one your own. Your dog's first aid kit contains the following:

Tick remover tool. These special tweezers are designed to remove ticks without leaving the head. The head usually breaks off when it isn't removed.

Gauze pads. Gauze pads are a staple in your dog's first aid kit. It can cover a cut, scrape and stop the bleeding.

Non-stick bandages and wraps. This helps cover the wound and prevent infection. These bandages wrap up a sprained limb without problems.

Muzzle or Slip Lead. When your dog gets injured, they are scared. They could revert to their pure animal instincts and may bite. This is important to keep the animal under control. Particularly when you are trying to move your furry friend.

Digital Thermometer. Human thermometers don't have enough temperature scale to check our pet's temperature. A dog's thermometer has to be used in your dog's behind to check your pet's temperature.

Disinfectant. Use disinfectants that contain non-sting ingredients. Rubbing alcohol is not recommended.

Dog Boots. These waterproof, sock-like boots protect your dog's paws when it is injured. It makes an excellent coverage for your pet's injured paw.

Medical Stapler. If your dog has a large wound, a medical stapler will be able to close the wound and prevent further bleeding.

Medications. These can be a wound spray, pain relief medication, and your dog's maintenance medicine if he has one.

The list is exhaustive, you can put as many or as less as you like. Make sure that it has everything you need on the holiday trip.

Leash and Collar
In a foreign territory, the new and unique smell is hard for our dogs to resist. Your dog could wander around before you even have the time to issue commands to them. A leash and a collar are important to keep your dog secured.

Crate and Dog Bed
You don't want them to be sleeping anywhere so do not forget to bring your dog's bed. A crate is useful particularly on a road trip or on a plane flight. Crates are mandatory in the plane.

Car Seat Cover
If you are comfortable in leaving your dog in the back seat without a crate, a car seat cover is an excellent option. Car seat covers will make sure your furry friend won't leave stains, pet dander, dog hair. It protects your car seat from scratches as well.

Restraints
If you prefer to not use a crate, then seat belts or some kind of restraint is mandatory. Moreover, this protects your dog from flying out of the car in case of an accident.


Confirm Pet Policies

Call your hotel and remind them that you are traveling with a pet. Don't forget to ask about the restrictions about pets. Ask if it is possible to leave your pet in your room unattended.  



Maintain Your Pet's Schedule

Keep your pet's exercise and feeding schedule during the trip. This helps in reducing anxiety when they are in a foreign location. When on the road, allow for frequent stops to let your pet run, stretch, or burn off energy.




What to Do When You Arrive at Your Destination
Enter the room and tell your dog to wait at the entrance. This lets them know that you are in control of the situation.
Make sure that your hotel or holiday home has a familiar scent. Walk around the room as thorough as you can.
Get rid of anything that is chewable and reachable your dog. Replace them with their chew toys instead.
Call out your dog and allow them to be familiar with the location.
Once your dog is familiar in the room, take them out for a walk and let them be familiar in the foreign place.
If you are leaving your pet alone, use a carrier. Leave your phone number to the front desk staff so you they can call you when needed. A dog sitter is the best option when you have to leave your pet. Some accommodations have pet sitters. When they don't they can often suggest pet sitters nearby.