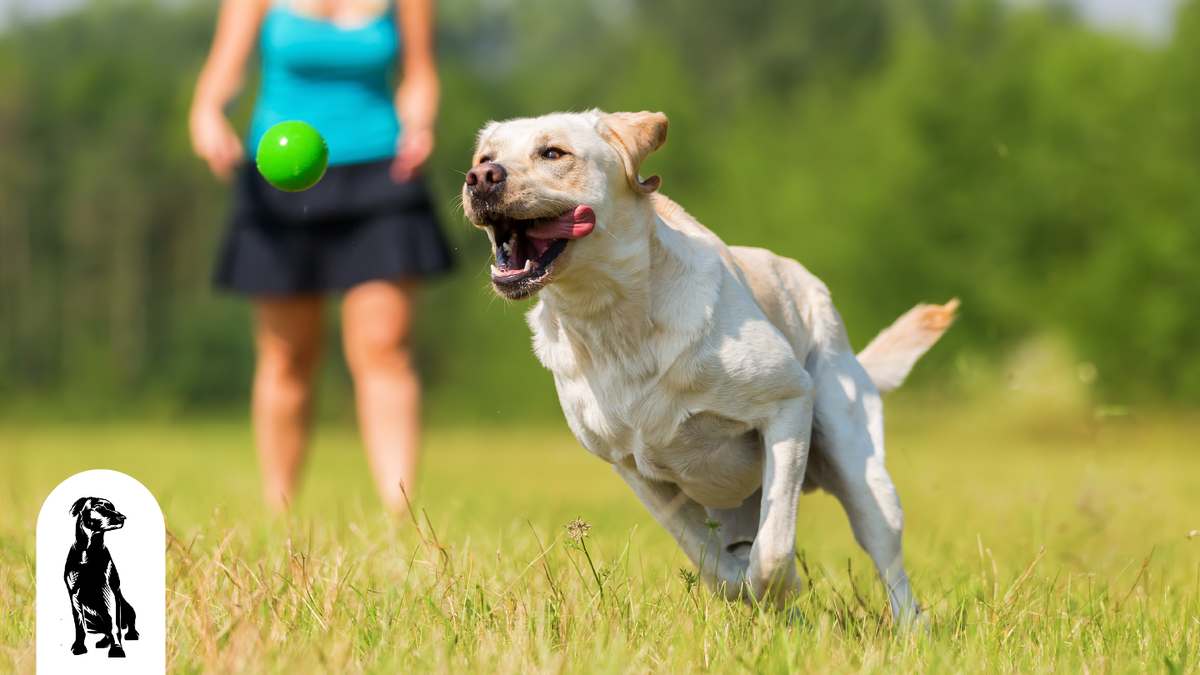 While your canine friend may enjoy the frolic of the same dog park over and over again, you might be ready for something a bit different. Even your furry friend might be ready to branch out; all of us need a change from the norm once in a while! There are so many different dog parks in the US, with a bunch of dog parks in each and every city—and, usually, near smaller towns. Dog parks are a great way to bond with your dog, and can also make your dog's life more interesting. Being a dog can be boring at times. Being a dog in a dog park, well… It's like being a kid in a candy store (or us adults in a tech store!). So many awesome experiences are all so near us; we just have to find the right one!
How to Help Your Pup Get Dog Park Ready
The whole dog-park experience from front to back can be a crazy whirlwind of fur and tongue, or it can be a simple, fun experience. Make sure you have the best gear and goodies to make your dog's adventures a little bit sweeter. Finding the right seat covers can make the ride to the park a bit more comfortable. Food and water help your dog maintain the energy and hydration needed to keep playing hard. Bring grab your leash, bring some toys, and really open up the throttle on the fun.

Dog Park Regulations
These rules are taken from the LA County Dog Park Regulations. However, they represent a pretty standard set of rules to take into account when you're planning your visit to the dog park. Dog park rules vary, so be sure to check the regulations for the particular park you want to visit. Observe common dog park etiquette, and help your pup do the same!
Make sure to keep your dog's leash nearby, if the park you're attending isn't leash free. I mean, how awful would it be if your pup got lost?!

Don't bring glass bottles or containers to the park! We don't want glass injuring our dogs.

Don't drink alcohol at the park. 

Don't bring food or treats into the park, which might lead to aggression from certain dogs or territorial behavior.

Remove dog defecation immediately! Keep the park clean.

Your dog might be super friendly, but new experiences might cause a little aggression. If your dog begins to get aggressive, take them out of the park immediately. Make sure the park remains a safe space for all dogs.

Don't ride bikes or skateboards at the park! That area allocated for the dogs—Your canine friend will have to pull you on your longboard outside of the park.
Cool Dog Parks Near Me
A dog park can be a great way to ease your dog's boredom. We're as near and dear to our dogs as they are to us; remember that dogs are extremely empathetic, and can mirror your emotions. If you get excited about going to a new dog park to check it out and have fun, odds are that your dog will get excited about it as well. Visiting a dog park is a great way to bolster a wonderful holiday trip for you and your dog. If you love doing it, your dog might love doing it, too. 
How Many Dog Parks in the US There Are
First, a few stats. For us dog-enthusiasts who've wondered how many dog parks in the US exist… there are currently over 700 dog parks in 100 of the largest cities in the US. That's a 40 percent increase from where we were at in 2009! So, if you're searching for a park, have no fear—You have a bunch of options, and the list is only growing. Considering how many are out there, doing a little research and searching for "cool dog parks near me" is all it takes to find a great destination. However, we've made it easy. Here are some of the best in the US we've found:
Los Angeles Dog Parks
LA has one of the coolest systems of dog parks anywhere in the US. If you're not from LA, you can always make a pilgrimage to the city of angelic dog parks with your canine friend, to have some great experiences. LA dog parks are generally sprawling, cool artistic creations in the middle of otherwise-crowded city blocks. 

Best Off Leash Dog Parks
LA's Laurel Canyon is one of the best off leash dog parks. It's a massive, sprawling area of dog-friendly hills; it's open often, and there, you can let your pup run free. Also, check out Long Beach's Rosie's Dog Beach, which is the only dog beach in the entirety of LA at which dogs can be let off the leash to run free. It's open from 6 AM in the morning to 8 PM in the evening, every single day. It's a lovely beach spot for dogs to run around.
Google can be instrumental in finding great dog parks. Research your area, and check out reviews written by other dog owners about how they liked the park. You can also make a day out of checking out different dog parks! Pack some snacks, load up your seat covers, and drive off! Hit up a few different dog parks, to check out the landscape. Check out the landscape, and take note of the ones you and your dog enjoyed. You can return on a later day to your favorites!
Best Dog Friendly Activities Near Me
A dog park isn't the only way to keep you and your dog entertained! Sure, it's nice to let them off the leash and have some fun on the grass or in the play structures, but there are many alternatives to dog parks. Again, there are so many options, asking Siri for the "best dog friendly activities near me" is bound to be a fruitful search. However, we've taken out the extra step. Here some ideas for some super cool, dog friendly activities:
Dog-friendly restaurants. Many restaurants and outdoor cafes can offer a really wonderful experience for you and your canine friend. Whether they offer a cool doggy menu or simply welcome dogs into the space, a dog-friendly restaurant can make a trip downtown fun for the two of you. You'll wonder how you've never hit up this place before! 

National parks and beaches. Just exploring the naturally dog-friendly outdoors can be a great experience for both dogs and humans. You don't need a dog-designated space to enjoy nature with your dog. Get off the grid for a bit, grab your favorite leash and some toys, and explore some wilderness or even a beach close to your house.

If you're visiting a dog park in the summer, help your dog stay cool with these

summer safety tips

for your dog. Better yet, make sure that water is involved in your dog-friendly activity! Try hitting the beach or lake, if your dog loves to swim. The best? Kick off your own shoes, and join your furry friend in the waves!