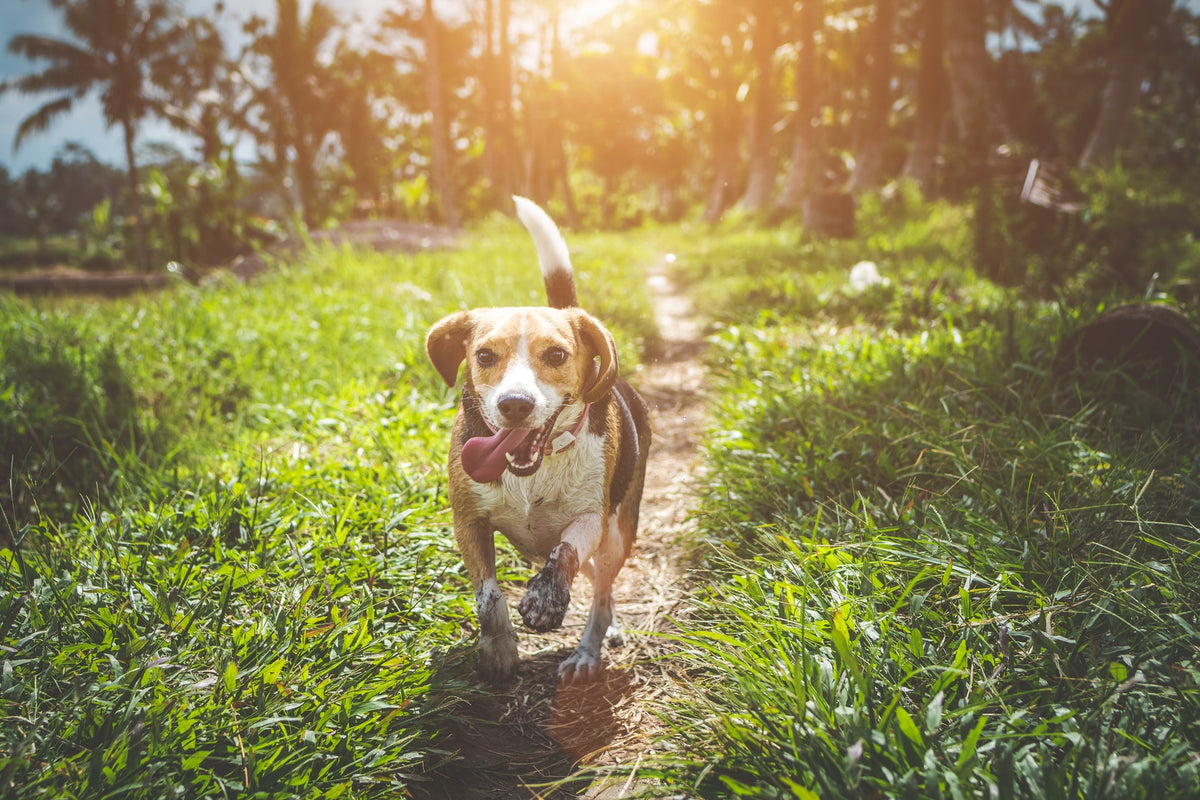 Spring is fast approaching and with the warm weather coming in, there are new threats that your dog have to face. As dog owners, it is our job to prepare your pet for the warmer climate. We need to ensure that they are well-prepared for this season.
This is also the best season to go out and have fun with your pet. Don't miss out on that opportunity because your dog got sick or injured due to lack of preparation. A well-prepared pet is a happy pet.

Flea, Tick and Heartworm Prevention

If you haven't given flea and tick medication over the winter season, now is the perfect time to do it. Prevention of fleas, tick and heartworm is crucial in keeping your dog healthy. As the weather heats ups, these pests come out an infect unprotected dogs. You'll experience a lot of headaches and medications to get rid of these pests.


Brush The Coat
Shedding will increase in the springtime as dogs get rid of their thicker coat. These are replaced with thiner ones to adapt to warm temperatures. Brush the coat of your dog this season to keep the shedding under control. Brushing gets rid of dead hair and dandruff. Brushing gets your dog a new coat and a fresh look. Moreover, you'll have a mess-free home as the dead furs don't spread out all over the place.
Here's a great tip on how to groom and care for your pet.

Visit The Vet
It is recommended to visit your vet a least once a year. Now is the time to do so because early spring is usually the time to get your dog those needed vaccines.

Upon visiting the vet, check your records and make sure that your pet is up to date with the needed vaccines.

Update Your Tag and Pet Microchip
Not sure if your dog's microchip is current? Have the check this spring as this is the season you're going out a lot with your pet. Local ordinances need that your tags and microchip are up to date anyway so it's best to do it right this season. Moreover, tags and microchip can be updated by visiting your vet.

Clean Your Yard

The fur, dander, and bacteria could have already built up over the winter season. Now is the time to perform a spring cleaning of your dog's bedding, dog house or any other places that your dog have set it. A mild detergent or vinegar should be enough to get rid of the pet dander, fur, and bacteria buildup. Don't forget to clean your dog's bedding at least every three months to get rid of flea eggs.

Check your yard for the holes that the ice and snow have built up during the winter season. Patch these holes up particularly in your fence so they won't escape your year. Also, get rid of the hazards that can harm your dog.
Don't forget to keep these spring hazards away from your pet.

Train your pet
It's the spring season where dog training start. Now is the time for you to find one and sign up. If you prefer DIY, now is the perfect time to do so.  The days get longer during this season; thus, you'll have plenty of hours to practice. Training is also the best time to get rid of those winter fats.
Dog training is crucial for you to have a hassle-free spring season, this post explains why.

Prepare your equipment

Spring season is the time where you'll be outdoors a lot with your furry friend. Now is the time to check your dog's collar and leash. Get a new one if the old ones are worn-out.

If you're still using that old beach towel as a car seat cover, now is the time to invest in a good-quality pet car seat covers. Pet car seat covers are excellent in protecting your car's seat. Most car seat covers are made from high quality, waterproof materials that will resist whatever your dog throws at it.


Water accidents won't be a problem.
Pet car seat covers add a protective layer so your car seats won't get scratched.
Protect and maintain your car's seat; thus a higher resale value.
Save thousands of dollars on expensive car seat upholstery.

Plush Paws Products Luxury Velvet Pet Seat Cover protect your car's seat, and makes it look premium as well. The premium, full-fabric velvet material makes for a plush and comfortable feel.  It also adds charm and sophistication to your car's interior.
For more on the amazing benefits of pet seat cover for your car, read this post.

Get Ready to Go Out

Spring is the perfect season to spend time with your canine best friend. You can go out on a stroll at the park, jog, hike, or any type of activity that you and your pet will love. Make sure that you are equipped for the activity at hand to make it safe and comfortable.

If you love picnics, now is the time to spend it with your furry friend. It's also a great idea to go for a swim.
Not sure where to go? Here are five of the best dog-friendly travel spots.

Prepare For Road Trips
Spring is the perfect time to go out on a road trip with your dog. But, it requires preparation beforehand for a safer and trouble-free road trip. As a start, take your pet out on short car trips around town to get them used to the car. Plan frequent breaks and going to the bathroom. Only when they are acclimated to car rides that you get them out on longer trips.
Here is a concise guide on how you can prepare your pet for longer car trips.

Now you have an idea on how you can prepare your pet for the spring and even summer season. Enjoy, and have fun knowing that your pet is ready to tackle and is prepared for the coming spring season.